Accounts settings
---
Invoice Settings integrates essential features related to your Company's Invoice, including Tax Code, Business Registration Number, and Payment details. Tax Code and Rate are defined on Tax and the Payment details added here will be reflected in every invoice types.
You can branch wise add these details to make you invoice more accurate.
Follow the given steps to add multiple payments, tax code details, and multiple business registration numbers.
Step 1 - Click on the Settings button at the top info bar.

Step 2 - Select the Accounts Setting option.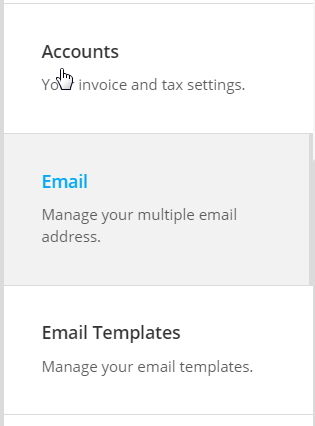 Step 3 - Select the branch office of which you want to set the invoice details.

Step 4- Add the business registration number and save.

Step 5- To add multiple payment details in one office, click "Add new" button and add in the details.

Step 6- Add Bank name, Bank account details and select the invoice type to make the payment detail default in it.
Step 7- To add multiple tax code for one office, click on the "Add new tax" button and add new tax details.
Step 8- Add in the tax details.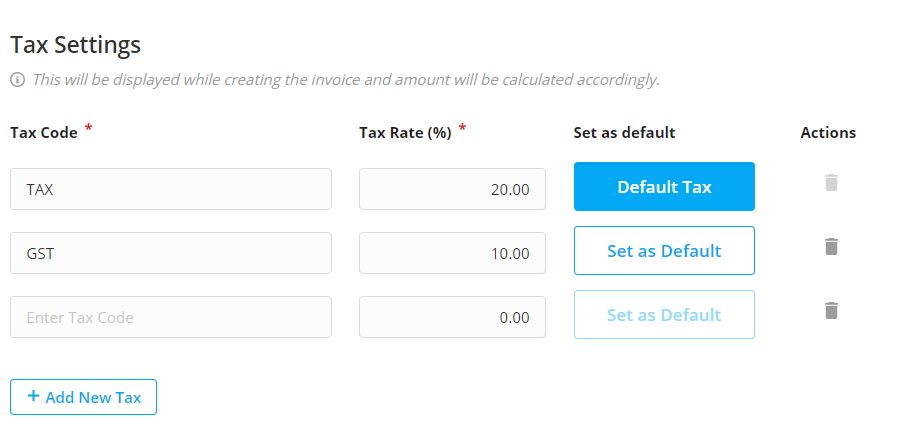 Step 9- You can also set a default Tax Code.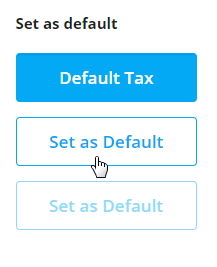 Step 10- Save the settings.

Categories: