Add a New Office
---
To add a new office follow the given steps.
Step 1 - Select the Office option from the Team module at the side navigation bar.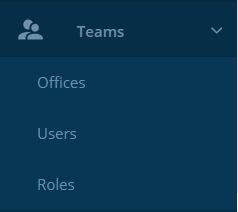 Step 2 - Now, click on the Add button at the right corner of the office page and Add New Office form will open.

Step 3 - Fill in the Add New Office form. Here, fields with "*" are mandatory.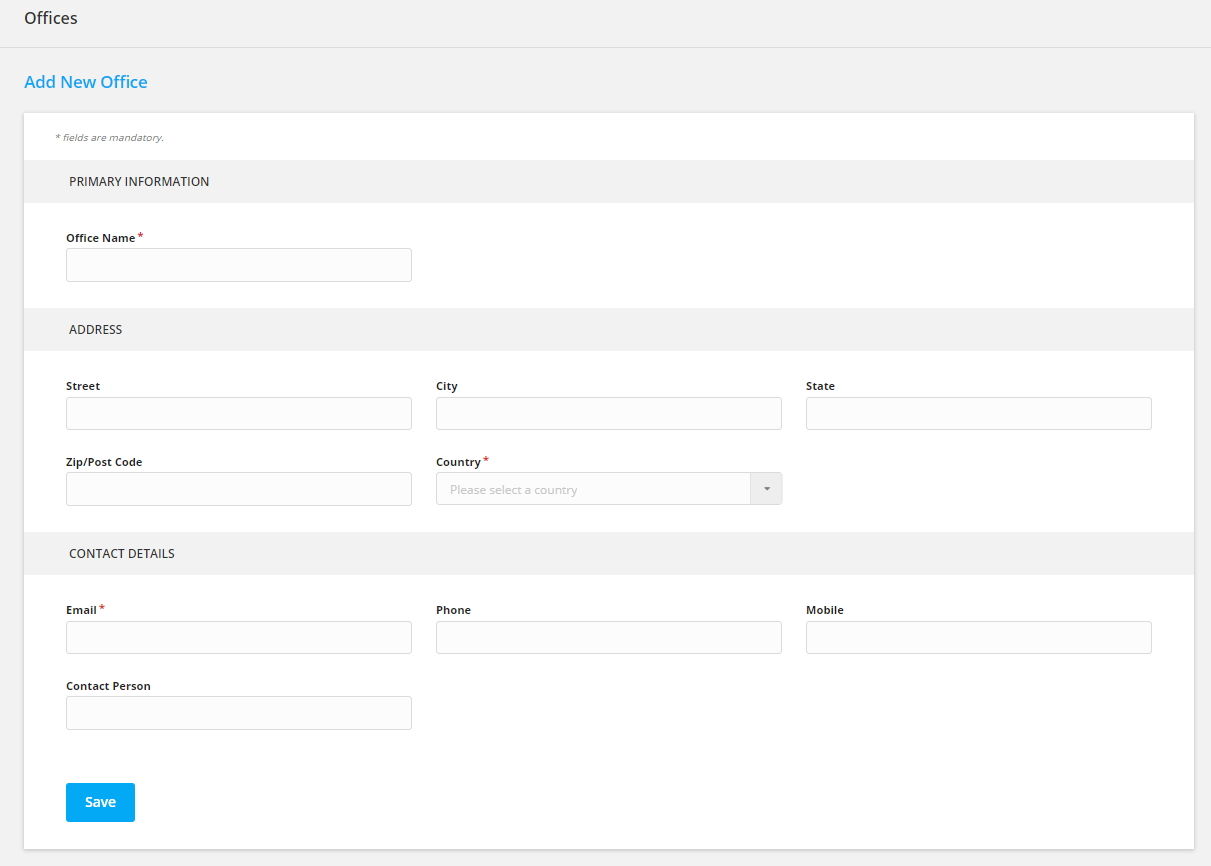 Categories: