Adding Partner and Product
---
Partners are organizations that you represent, such as institutions, universities, visa offices, accommodation providers, and insurance companies.
On the other hand, Products are courses, visa sub-classes, rental services, or insurance policies that are offered by Partners in different locations.
For example, Bachelor of Accounting is a Product, offered by our Partner named, Australian Demo University in their Sydney and Melbourne Campuses.
To add a Partner & Product, select a Partner from the Quick Add Button at the top info bar.
Step 1- Select Master category
Step 2- Select Partner Type.
Step 3 - Now, Add Partner's Name. For example, Australian Demo University.
Step 4- Here, add the Business Registration Number of the Partner. This can be used while invoicing them.
Step 5- Then select Workflows, where you want their applications to run.
Step 6- Select the currency type.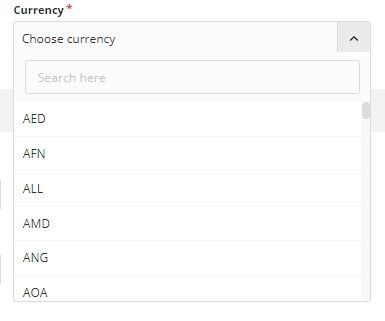 Step 7- Add partner address and contact details.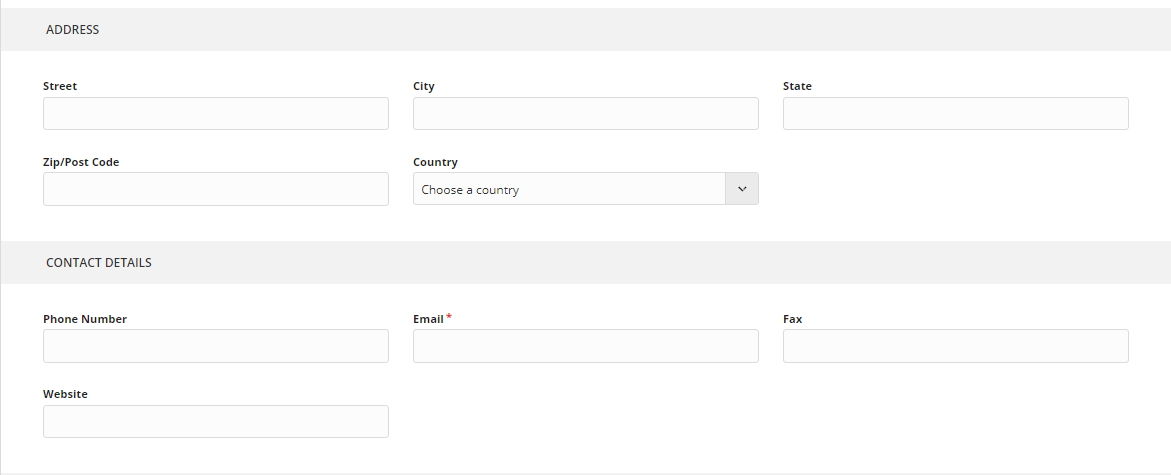 Step 8 - Since most of the universities have multiple campuses at various locations. You can add those campuses as a Branch.
OR,
You can simply import all your partner's with their products and even branch offices from our master database.
To do so, follow the given steps.
Step 1- Go to the Services page from the Dashboard.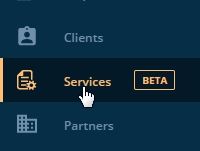 Step 2 - Click on the Add New button.

Step 3 - Now select the Import From Agentcis Database option.
Step 4- Now, select the Workflow to process the partner's application.

Note: if the relevant workflow is inactive or missing, you can directly create one from here.

Step 5 - Select the Partner category, whether it is Education or other categories like Insurance, Migration, etc.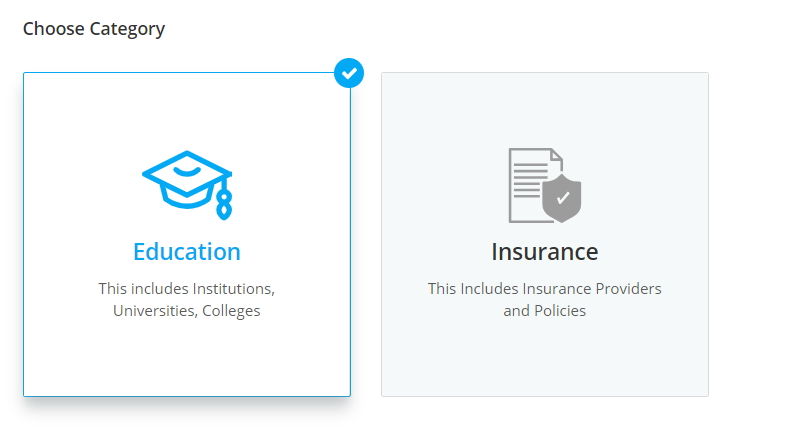 Step 6 - Click on the Choose Partner and Product button to proceed.

Step 7- Select the Country where your partner is located.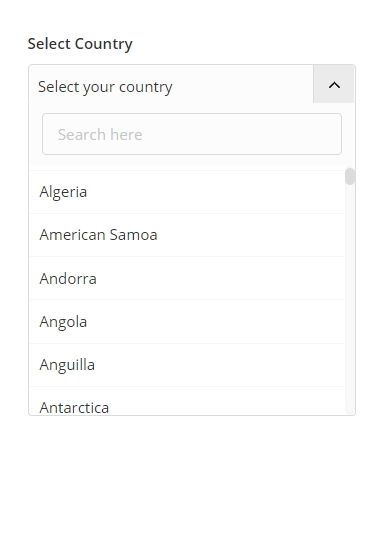 Step 8- Select the Partners from the list.
Step 9- Select the Revenue type.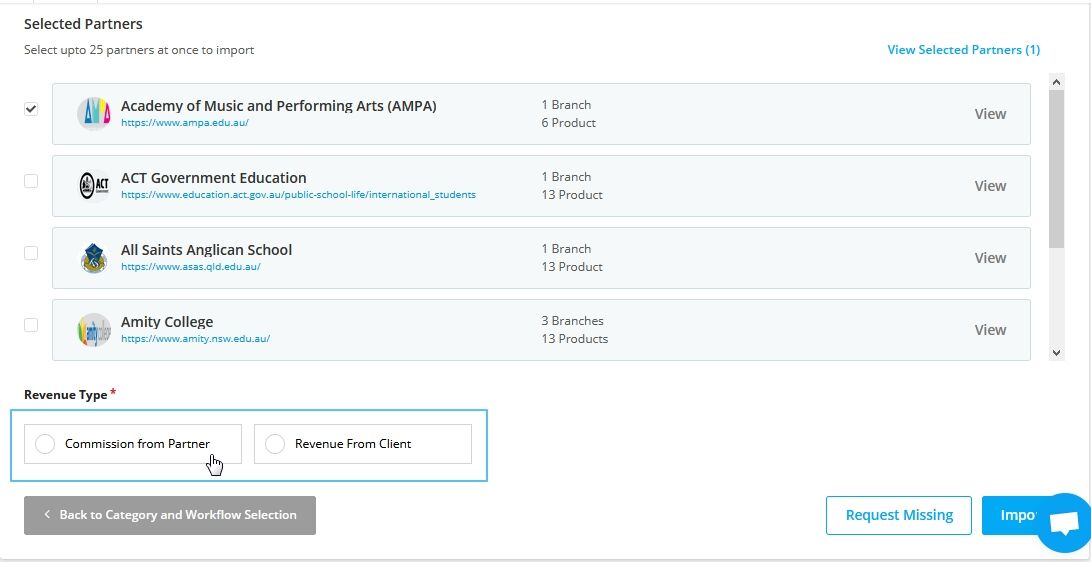 Step 10- Import the Partner.
The selected partners, their branches, and products will be imported into your system.
Adding Product
Follow the given steps to ass product in the system :
Step 1 - Click on the Quick Add Button on the Top-Info Bar.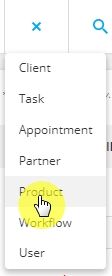 Step 2 - Now add the Product's name.

Step 3 - Add Product type.

Step 4- Add the associated Partner and its Branches.


Step 5- Then add the Revenue Type whether it is revenue generated from a client or from the partner.
Step 6- You can also add product information like Duration, Intake Month along with Product Description and Notes for other team members to see when required.

Step 7 - Click on the Save button.
Categories: