Billing History with Invoices
---
Now, you will also be able to view and print Invoices of the billing history of your subscription details from the very beginning to the latest payment.
Step 1: You need to click Subscription and Billing in Settings.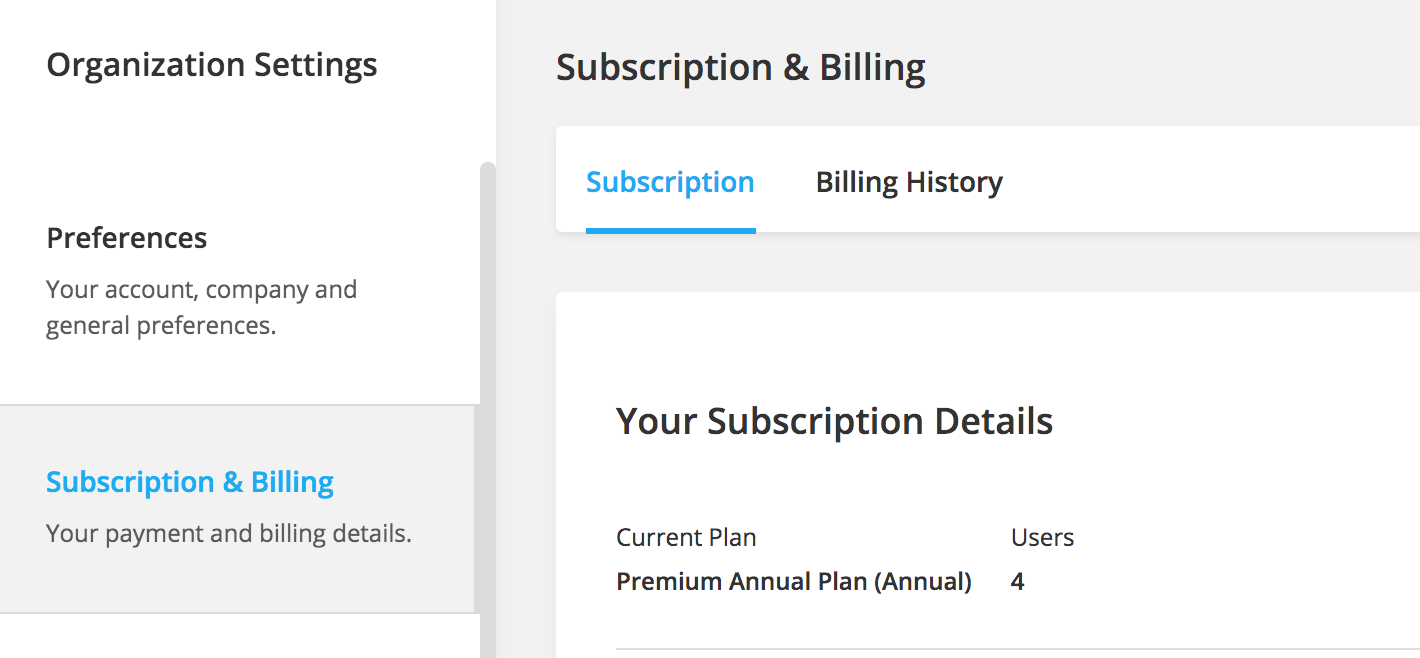 Step 2: Then click on the subheading Billing History and this will reveal a page with all your subscription and payment details so far.

Categories:
Tags: