Bulk Import Contacts with Custom Fields
---
You can import Contacts in bulk with Custom Fields directly from the settings page. No hassle and lesser time-consuming. Only efficient quick data import.
Step 1: Click on the Settings button.

Step 2: Select Data Import.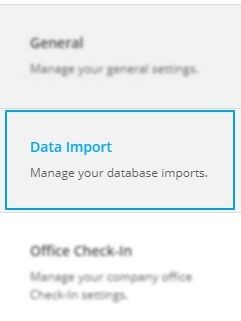 Step 3: Select the Contacts tab.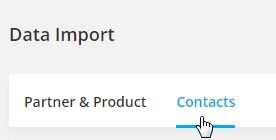 Step 4: Click on the Import Contacts button.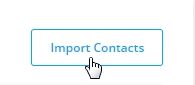 Step 5: Download the import template.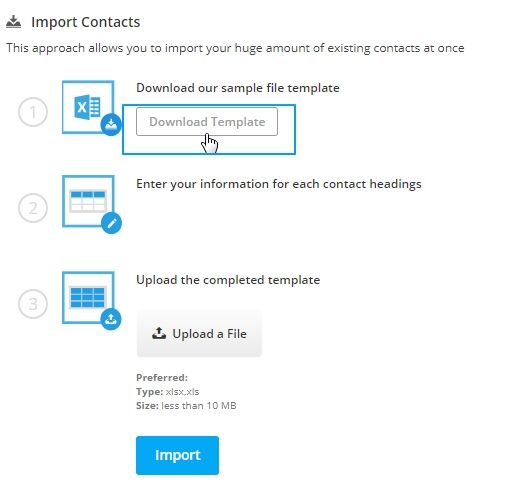 Step 6: Fill in the template with the information of your Clients and their Education. The template will also contain the custom field that you have added to your system.

Note

: The fields marked

with

* are mandatory.
'Added by' is another mandatory field and requires a valid user email address as an input.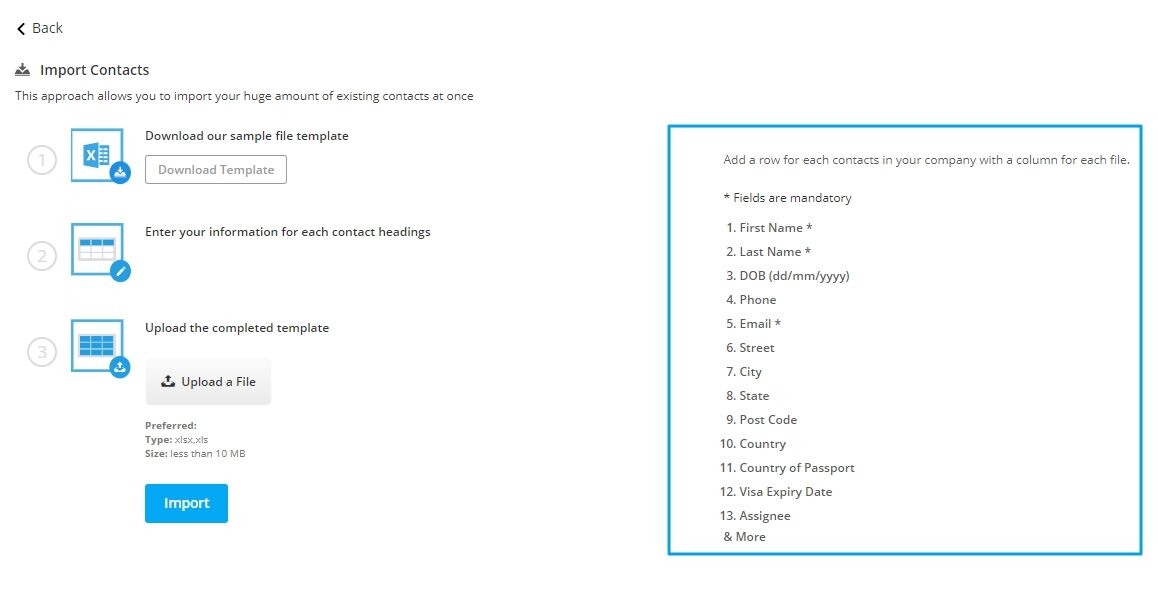 Step 7: Upload the file back into the system.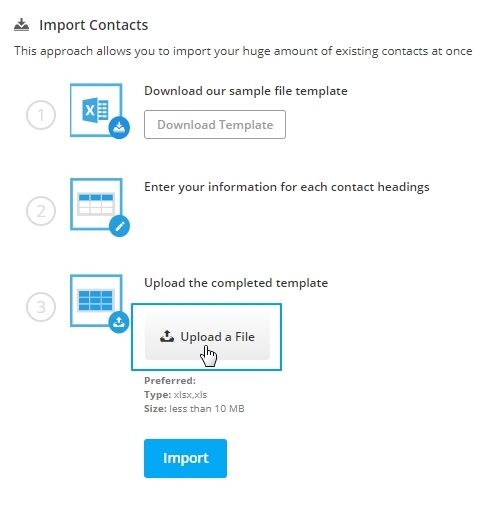 Step 8: To view the details of your upload, click on the Details button.

Step 9: Here you can see the number of Contacts and their Education Background that have been Inserted, Updated, and Failed to import.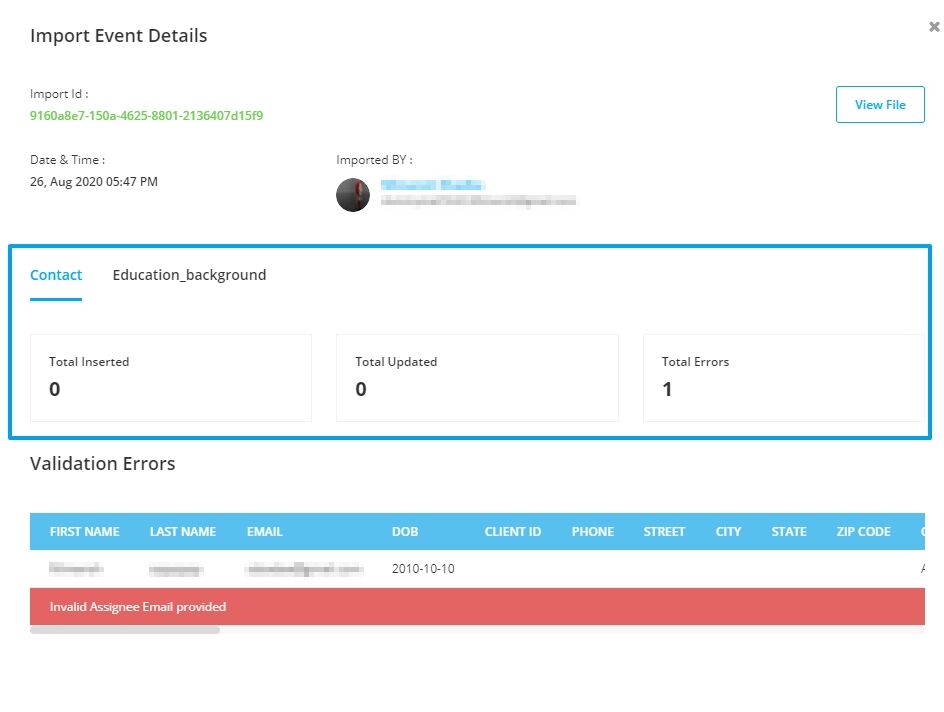 Step 10: If some of your data have failed to import, the Validation Errors are shown in a list view.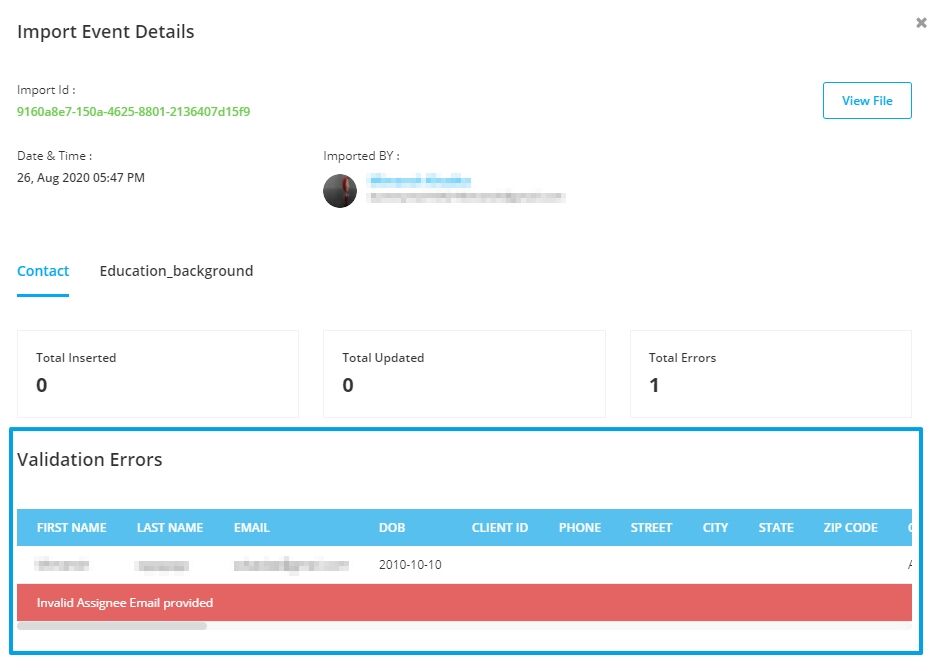 Note: Please make sure that the following formats are maintained for each field that is filled in the CSV/excel template.
First Name: Text
Last Name: Text
DOB: dd/mm/yyyy
Phone Number Country Code: Select the country code from the dropdown list provided in the template
Phone: 10 digit phone number
Email: Email address of the contact
Street: Alphanumeric
City: Text
State: Text
Post Code: Alphanumeric
Country: Select from the dropdown list of Countries in the Template
Preferred Intake:

dd/mm/yyyy

Country of Passport:

Select from the dropdown list of Countries in the Template

Passport Number: Alphanumeric

Visa Type: Alphanumeric

Visa Expiry Date:

dd/mm/yyyy

Assignee: Email address of the "Assignee"
Added by:

Email address of the "Added by" user
For Custom fields the format of the information should reflect the field type of the custom field that you have created.
Categories:
Tags: