Bulk Import Partner or Product
---
Uploading data one by one is a very tedious task, so with the help of Agentcis bulk import feature, you can upload all your partner and product data at once.
To bulk import Partner in Agentcis, follow the given steps.
Partner and Product Bulk Import
You can now bulk import Partner and Product from the Setting page.
Step 1: Click on the Settings button.

Step 2: Select Data Import.
Step 3: Click Import Partner & Product button.

Step 4: Download the import template.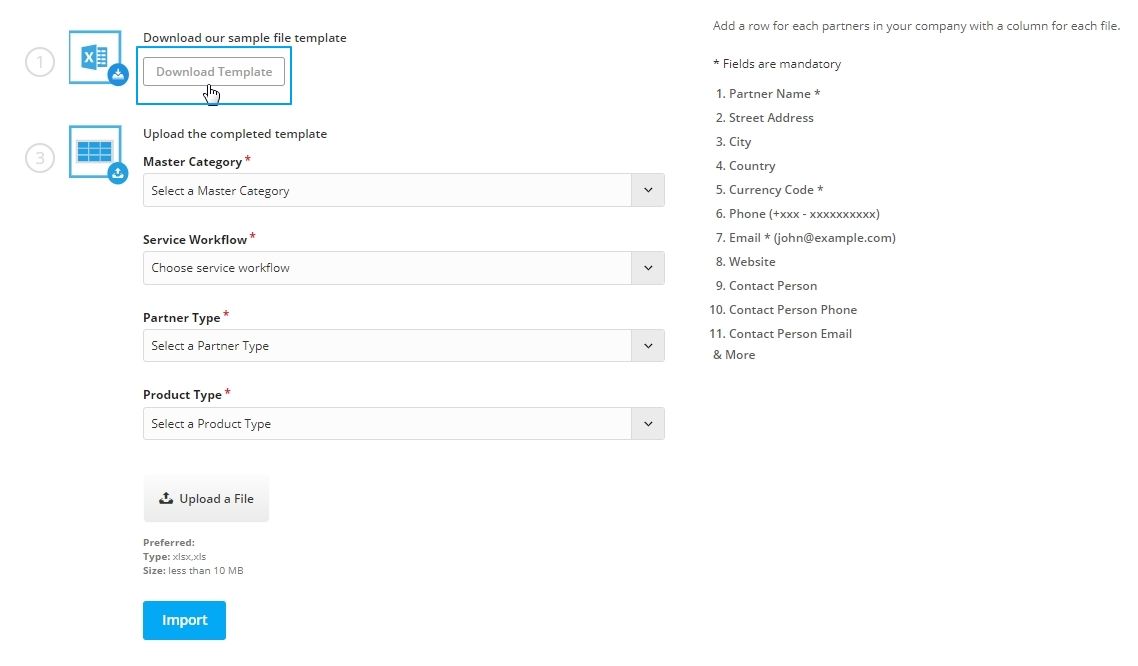 Step 5: Select Master Category, Workflow, Partner Type, and Product Type.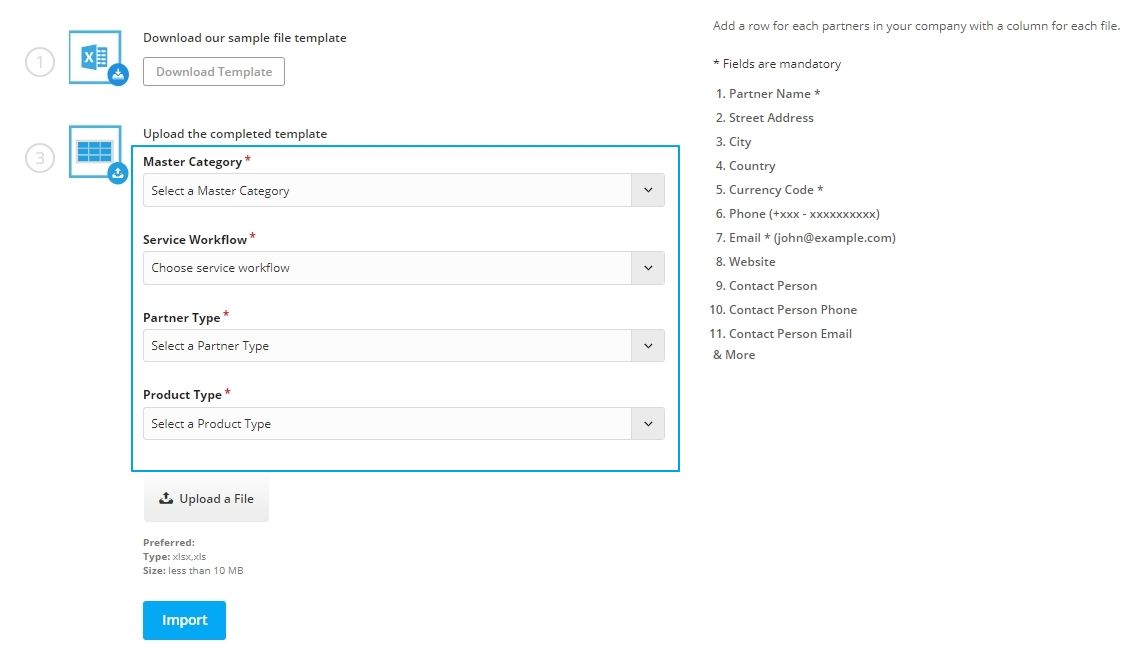 Step 6: Fill in the template with the information of your Partners and Products.
Note: The fields marked with * are mandatory.
Step 7: Upload the file back into the system.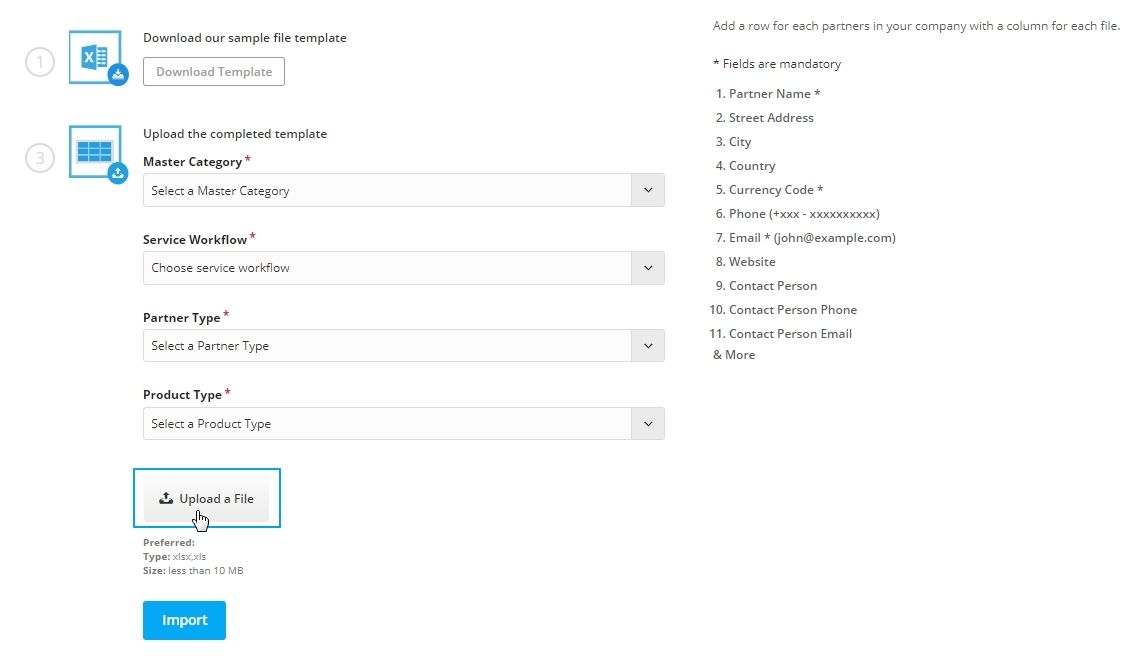 Step 8: Click on the Import button.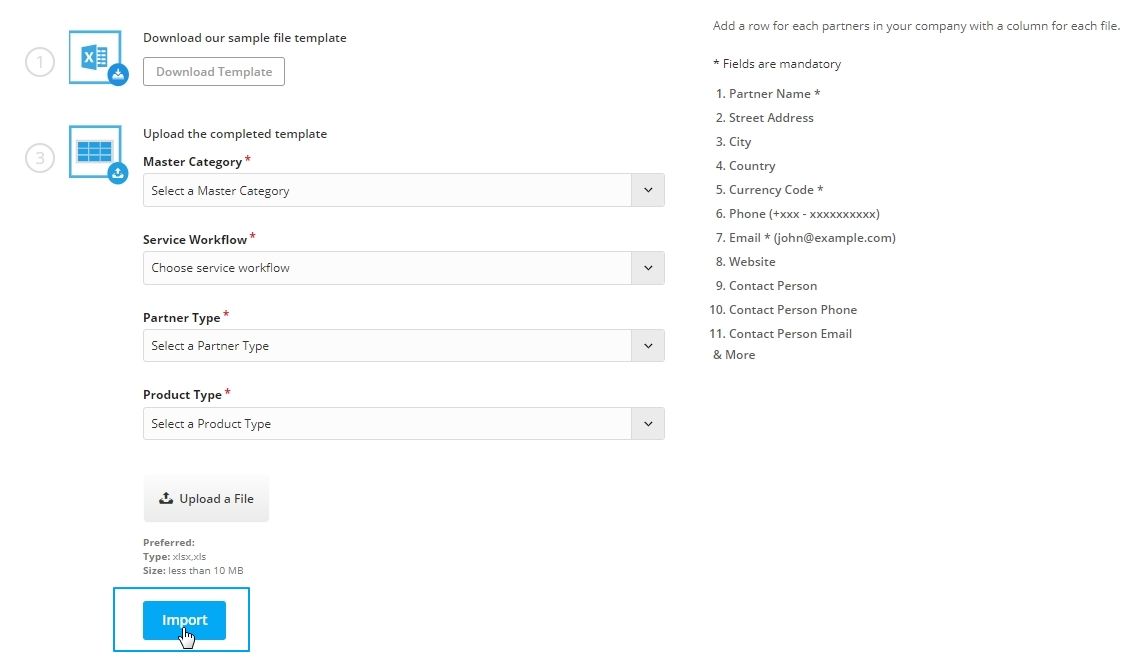 Step 9: To view the details of your upload, click on the Details button.

Step 10: Here you can see the number of Partners, Branches, and Products that have been Inserted, Updated, and Failed to import.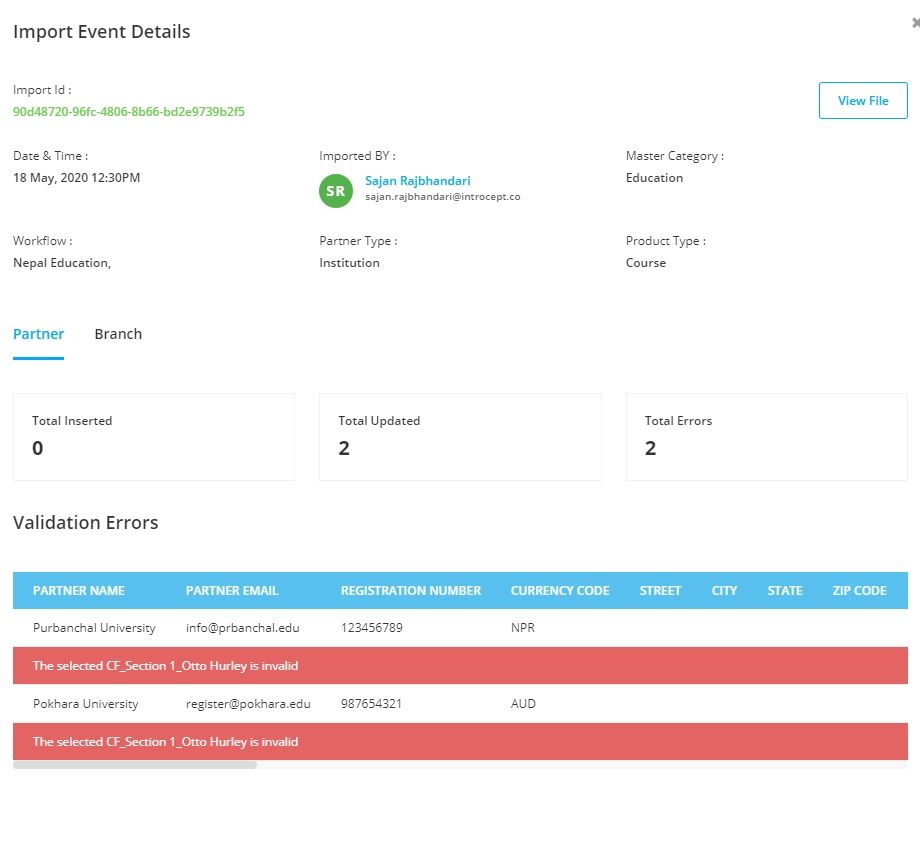 Step 11: If some of your data have failed to import, the Validation Errors are shown in a list view.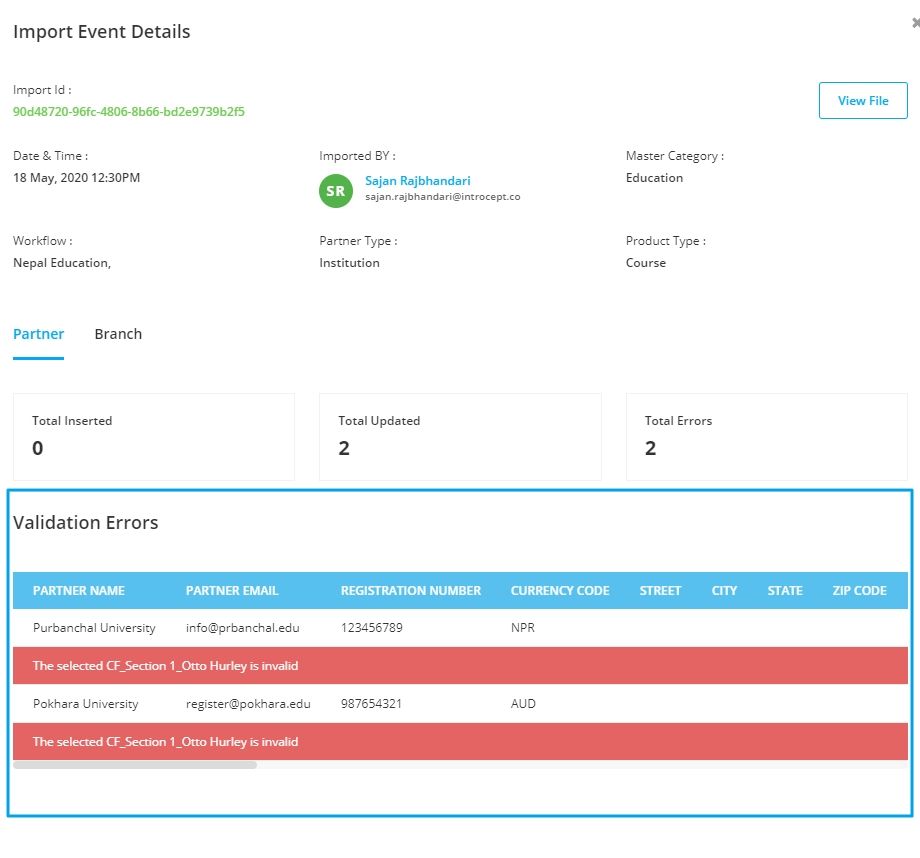 Categories: