Changing Primary Office
---
Easily change the Primary Office of your users time saving way. The owners and super admins do not have to re-invite a user every time they change the office.
To change the primary office of a user:
Step 1: Click on the Users tab under Teams.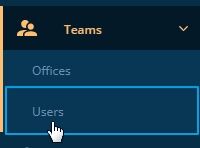 Step 2: Select the user from the list.

Step 3: On the user's detail page click on the Change Office button.
This feature will be available to a user only if they have the following permission: Can Change Primary Office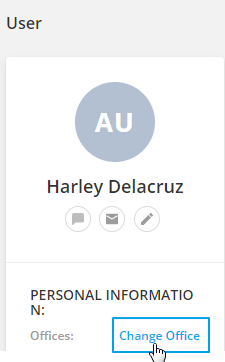 Step 4: From the dropdown select the new primary office.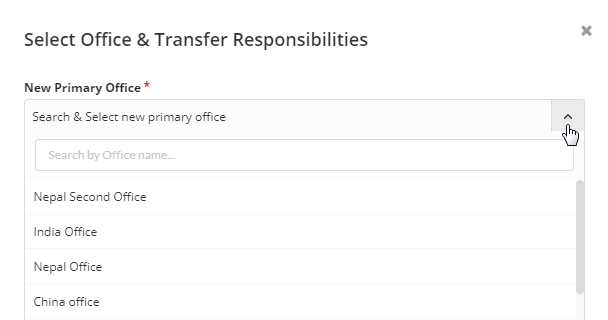 Step 5: Select a new assignee from the old office to transfer all the tasks, contacts, appointments and applications to.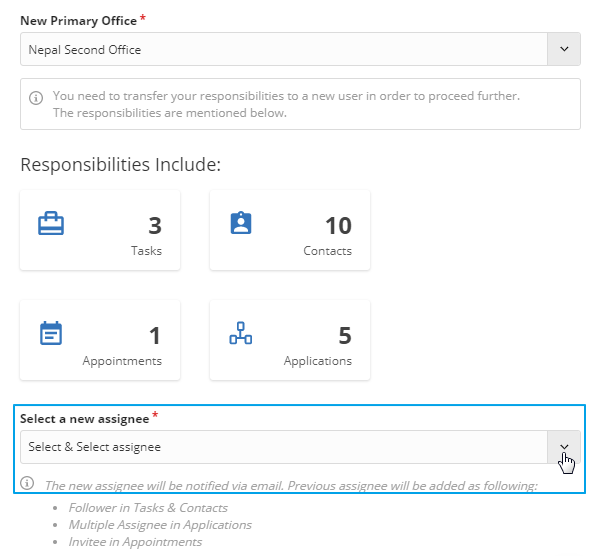 Step 6: Click on Transfer.

Categories: