Client Portal
---
The Client Portal feature enables your client to follow up with their application and add their personal details including their educational backgrounds in the system by themselves. This feature also provides transparency to clients when it comes to managing their personal information and application. Overall, It helps your client connect with you.
To enable the client portal for your clients, follow the given steps.
Step 1 – Open the client's detail page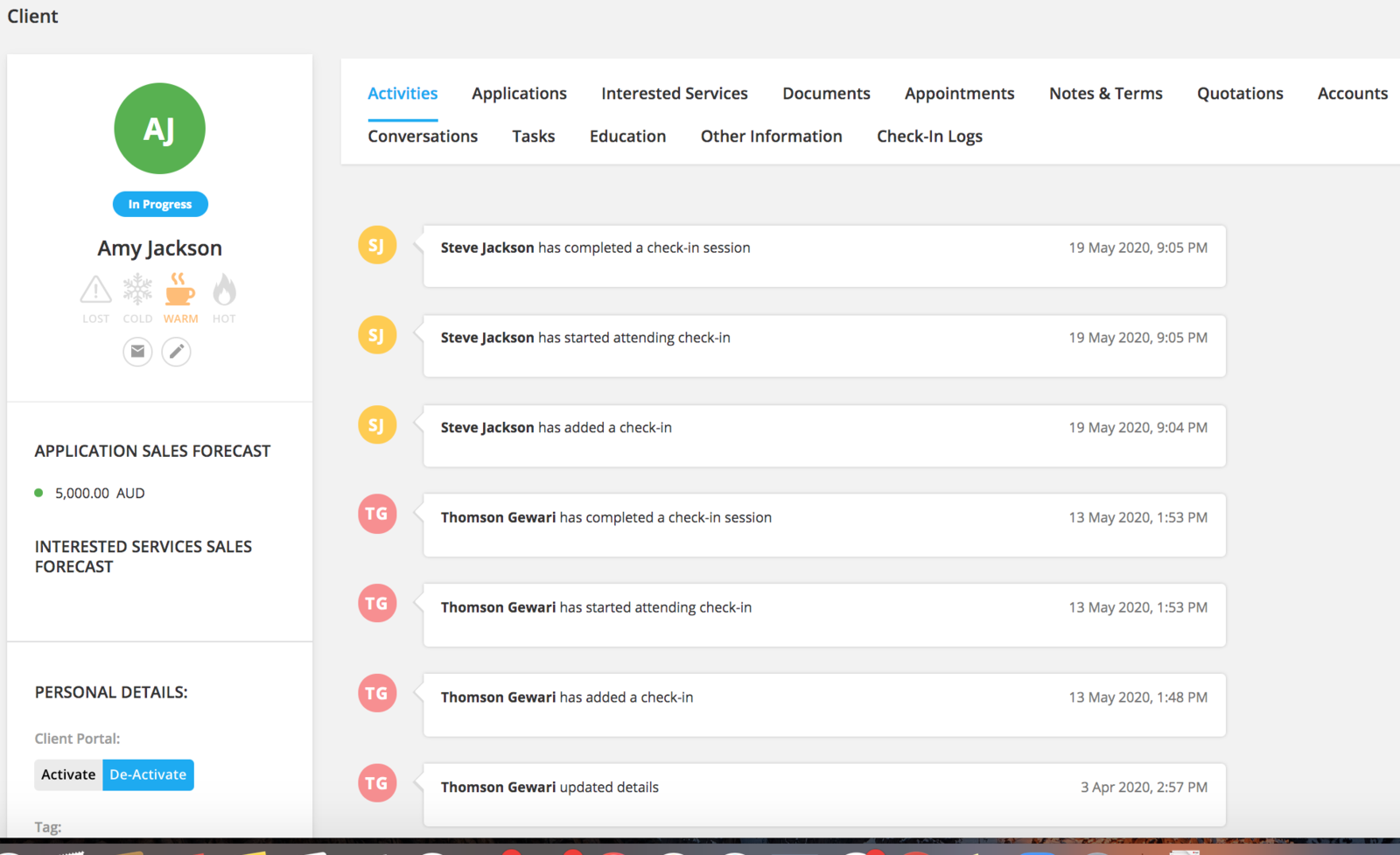 Step 2 – You can see the Active and Deactivate switch to enable the client's portal option on the client's detail section, as shown in the image below. Select Activate option.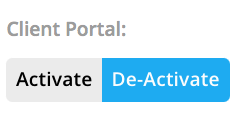 Step 3 – Your client will then receive an email containing "Link to the portal, Username, and Password" to login into the portal.
Step 4 – After they click on the Link, the client will be redirected to the Client portal's log-in page.
Step 5 - Now, they have to Log- in to the portal using the username and password they received in the system.
Step 6 - Here, they can add their picture and personal details.
Step 7 - They can also check their educational details.
Step 8 - From the application tab, clients can check their application progress.
Categories:
Tags: