Custom Role
---
What is Custom Role Feature?
In an agency, there are various designations. There are Admin officers, Directors, Councilors, Accountants and others. You might also have multiple branches. So to control the access within your offices and employees, Agentcis has this feature called Custom role.
You can create roles and give or block permissions to your staff members.
Note:- This feature is only available to Owner.
To create a new role and give permission follow the given steps.
Step 1 - Click on the Teams menu and select user Roles options.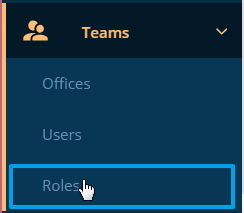 Step 2 - You can see default roles are listed here.

Step 3 - Click on the Add button at the right corner of the page.

Step 4 - Add the designation in Name field.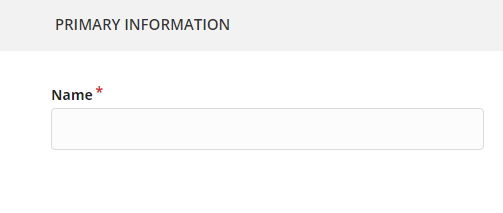 Step 5 - Give Job Description in the Description field.

Step 6 - Click on a category to view permissions related to.

Step 7 - Now one by one select the permissions required by the role.
Step 8 - You can also select all the permission at once.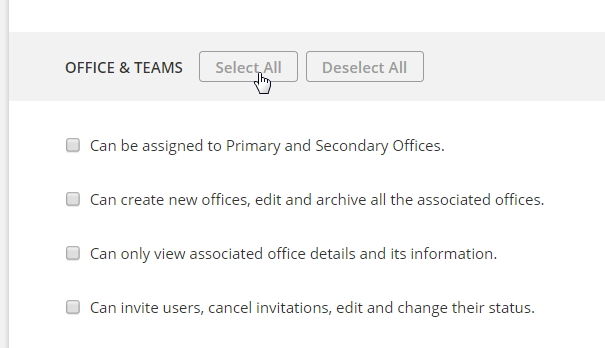 Step 9 - Click Save.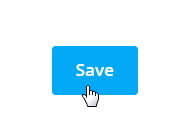 To edit permissions for existing Users, follow the given steps.
Step 1 - Select User option from Teams menu at side navigation bar.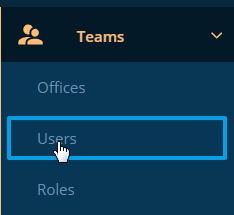 Step 2 - Select the user from the User's list.

Step 3 - Now, click on the Permissions tab on the User's profile.

Step 4 - Here you can deselect unnecessary permissions from the list or add required permissions.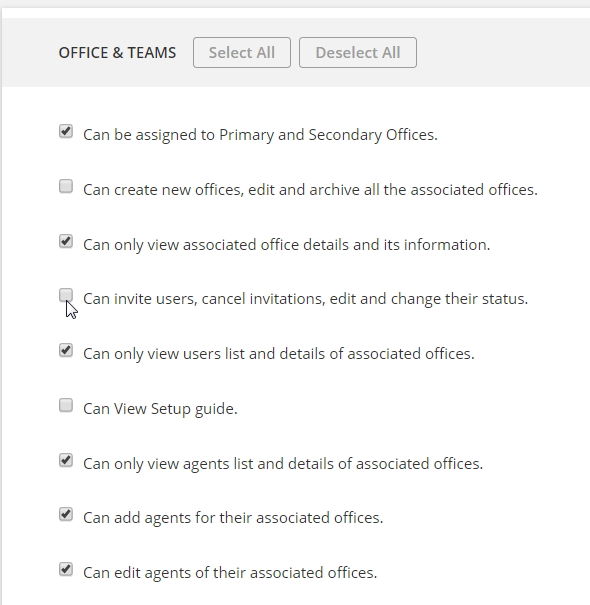 Step 5- Save the changes by clicking on the Update button at the end of the page.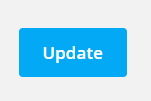 Categories: