How do I change Prospects to Clients?
---
To change Prospects to Clients follow the given steps.
Step 1– From the Prospects list click on your prospect.

Step 2– Now go to the Application tab from the Prospect's profile.

Step 3 - Click on the blue +Add button on the right corner of the page.
Step 4- Add application pop up will appear. Here, first, select the Workflow.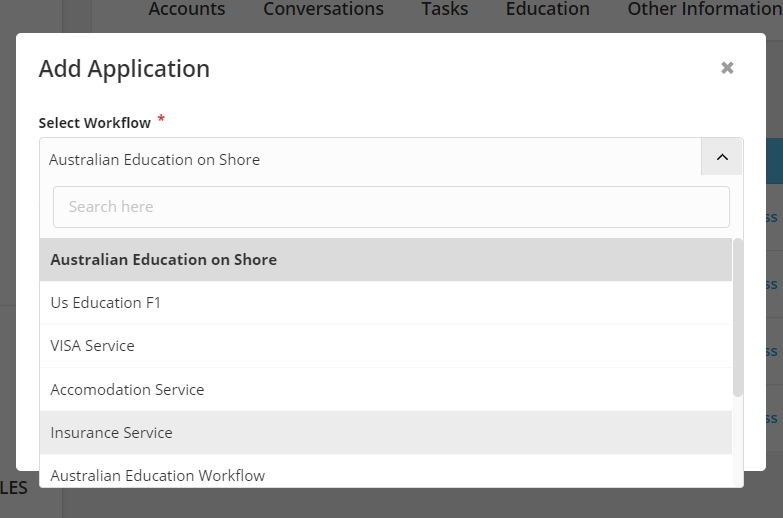 Step 5 - Select the associated Partner.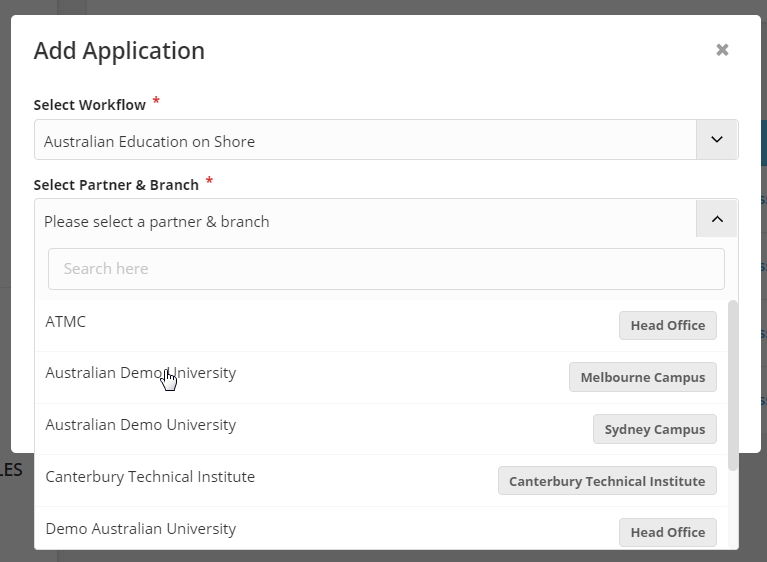 Step 6 - Select the required Product.

Step 7 - Now save the application and your prospect will turn into a client.

Categories: