How to email Enquiries in bulk?
---
Step 1 – Click on the Checkbox near the name of Enquiries on the list head to select all Enquiries or click on the checkbox near every Enquiries name to select multiple enquiries.
Step 2 – Select Send Mail option on top, which appears after you select multiple Enquiries.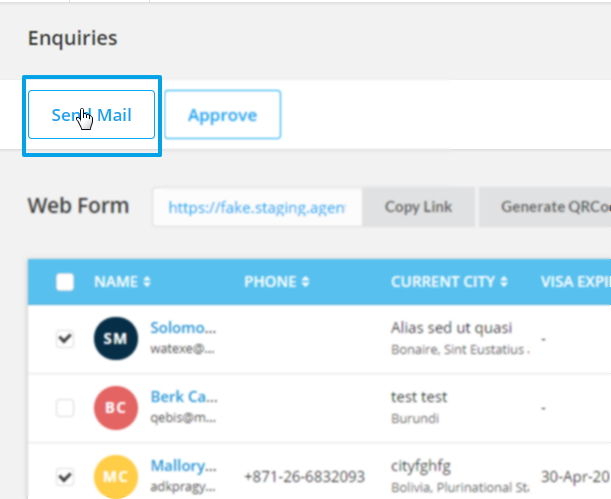 Step 3 – Compose Email pop up will open and you can now send emails in bulk.
Categories: