How to Add a Prospect/Client?
---
Follow the given steps to Add a Prospect.
Step 1 - Go to the Clients menu and you will automatically land on the Clients tab.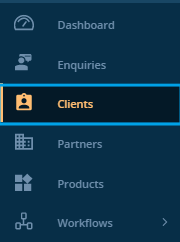 Step 2 - To add a Prospect/ Client, click the Add" button at the right corner of the page from the Prospects or Clients tab.
Step 3 - A pop-up for adding a new client or prospect will be displayed as shown below. Fields marked with "*"are mandatory.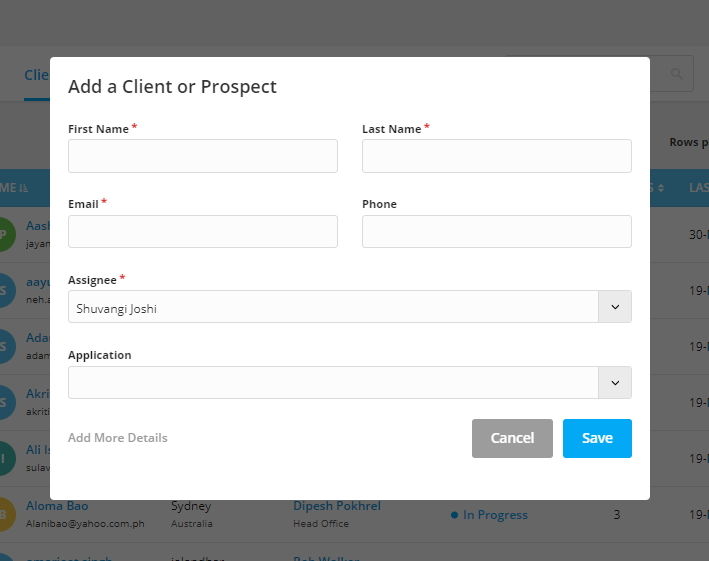 Step 4 - Fill in the details: First Name, Last Name, Email, Phone, and Assignee.
Step 5 - Leave this section empty and the person being added will be considered as a Prospect but if you fill this section, the person will be identified as a Client by the system, and will be listed in the Clients tab.

If you have more information about your Prospect/Client, click on Add more Details at the left end corner of the pop-up form.
A full-page form will open as shown below, where you can add more details about your Prospect/Client.
Categories: