How to add Check-in the client?
---
To record your client's check in and check out time along with a log of waiting and attended timing, follow the given steps.
Step 1- Click on the Check-in button at the top info bar.

Step 2- As create office check-in pop up displays, select your contact (Contact includes Leads, Prospect, and Clients. In case of a new visitor, you have to add them as leads and then create the check-in)
Step 3- Give your client's visit purpose. For example, she/he might be visiting your agency to submit his/her documents, and your visit purpose will be "Submitting the documents."
Step 4- Select your team member to assign the contact.
Step 5- Now, click on the Save button.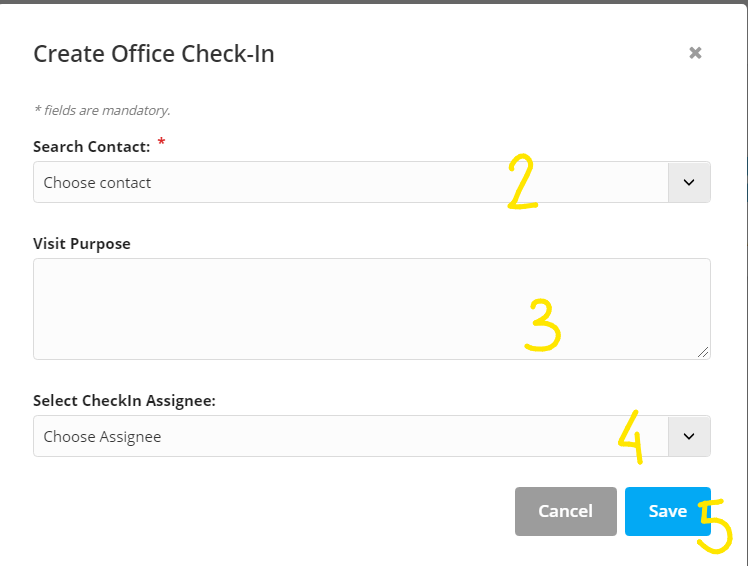 Categories:
Tags: