How to add favorite lead forms?
---
Less browsing and quick access. You don't have to go to a whole new page to access your lead form, it is now located on the top info bar and is directly accessible from any part of Agentcis. No need for hassling around the pages.
To add your favorite lead form in quick lead form list, follow the given steps.
Step 1 – Select the "Web lead form" icon from the top info bar.

Step 2 - Click on the manage button.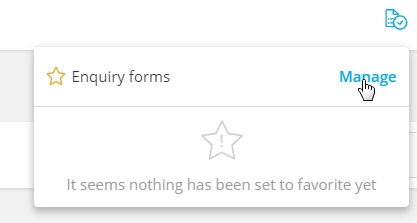 Step 3 – Now, click on the Action button and select the "Set Favorite option.

Step 4 - It will be listed in the favorite drop-down.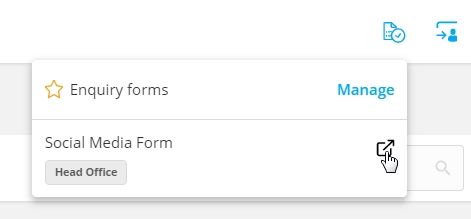 Categories:
Tags: