How to change credit card details in Agentcis?
---
To change your credit card details, please follow the given steps.
Step 1- Open Settings.

Step 2- Select the Subscription and Billing tab.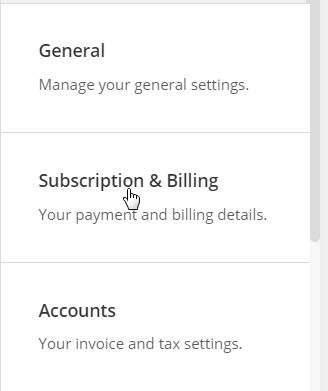 Step 3- Click on the Billing Details Tab.
Step 4- Click on the Add Card option under the Billing Details section.
Step 5- Click on Add New option.
Step 6- Fill in the new card details and click on the Add option.
Note: When there is only one card, you will only have the option to delete the card details. To remove a card, you will require to add a new card. Only when there is more than one card, you can delete the previous card, but there needs to be at least one card remaining.
Step 7 - Click on the Delete icon on the right side of the Billing Details to delete the Previous card.
Categories:
Tags: