How to change the billing details for phone subscription?
---
To change the billing details for a phone subscription:
Step 1: Go to Settings.

Step2: Click on Phone Settings.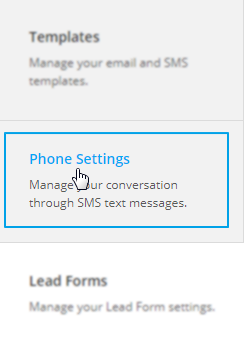 Step 3: Click on the Credit Balance tab.

Step 5: Select a number for which you wish to change billing details.

Step 6: Select Credit Balance Settings.

Step 7: In the Billing Details section, you can click on the Edit icon to change the card details.

Step 8: Click on Save Settings.

Categories: