How to create a Group Invoice?
---
What is the group invoicing?
In simple words, combining multiple invoices to one invoice is group invoicing. In Agentcis, you can attach all commission invoices which you need to send the same partner and send it all at once.
To do so, follow the given steps.
Step 1 - You need to have an individual gross commission invoice for each client related to the same partner as shown in the image below. If you need assistance creating commission invoice follow the link attached herewith.
How to create commission invoice?
To create a group invoice follow the given steps.
Step 1 - Click on the Accounts module and select the group invoice option.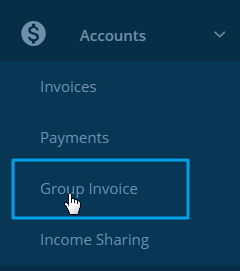 Step 2 - Click on create group invoice button.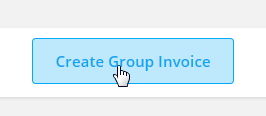 Step 3 - On the Create Group Invoice pop- up, select Partner type whether it is Partner or Superagent.
Step 4 - Select the Partner from the dropdown list.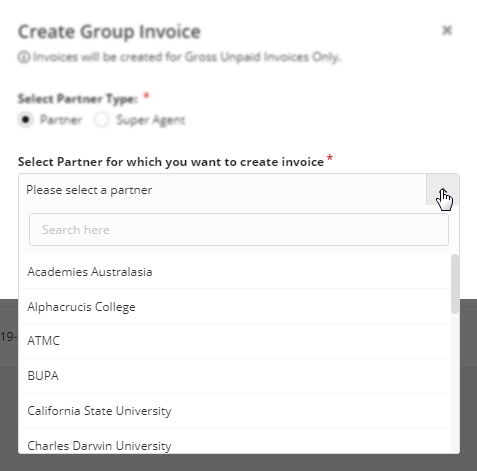 Step 5 - Click on the select button to proceed.

Now, all invoice related to selected partner will appear. You only have to select the invoice to add them in the Group Invoice.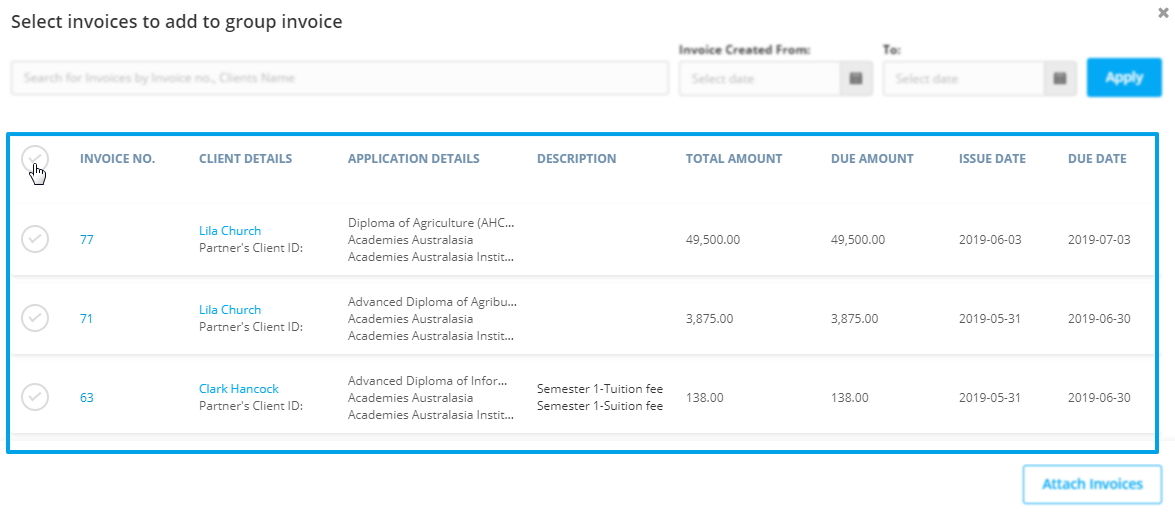 Step 6 - You can also search required invoice from search bar using Invoice number or Clients Name. and to make your search more accurate, select the date range.

Step 8 - Now, click on the "Attach Invoiced" button.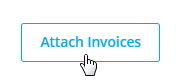 Step 9 - Here you can add select the payment type from the payment option field.
Step 10 - Add the invoice due date for group invoice.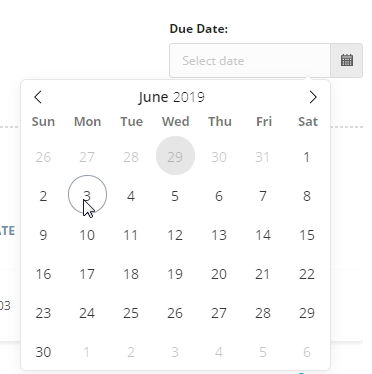 Step 11- To detach invoices from the group invoice click on the detach button at the edge of the invoice list.

Step 12 - Save the group invoice.
Categories:
Tags: