How to Create a Task from Email/Conversation Tab?
---
Create an email related task easily and quickly without having to follow any long procedures.
Step 1: Go to the Conversations tab of a contact.

Step 2: Click on the Add Task button.

Step 3: The title of the task will be the subject of the email to make the user's job easier. But you can change it as your will.
Step 4: Choose the Category and Priority of the task.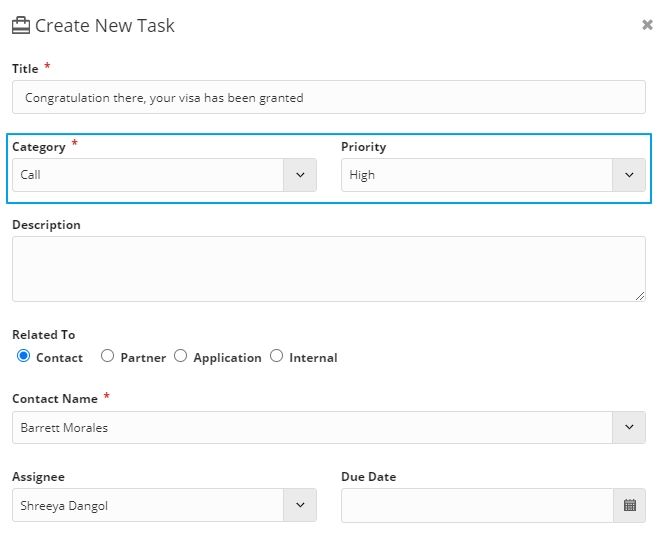 Step 5: The Related To radio button will be selected according to the contact of the email. If the contact is a Client, the client's name is selected. If the contact is a Partner, the Partner's name will be selected.

Step 6: Select the Assignee for the task.

Step 7: Select the Due Date and Followers if required.

Step 8: Click on Create.

Categories: