How to create Task from Application detail page?
---
You get to add task whenever and wherever you require. In this article, we will add a task from the client's application detail page. To do so, follow the steps below.
Step 1 - Go to the client's detail page and open the Application tab.

Step 2 - Open the Application detail page.

Step 3 - Over the Application stage, you can see sub-tabs. Select the Task tab.

Step 5 - Now, click on the task icon on the edge of any application stage to create a task.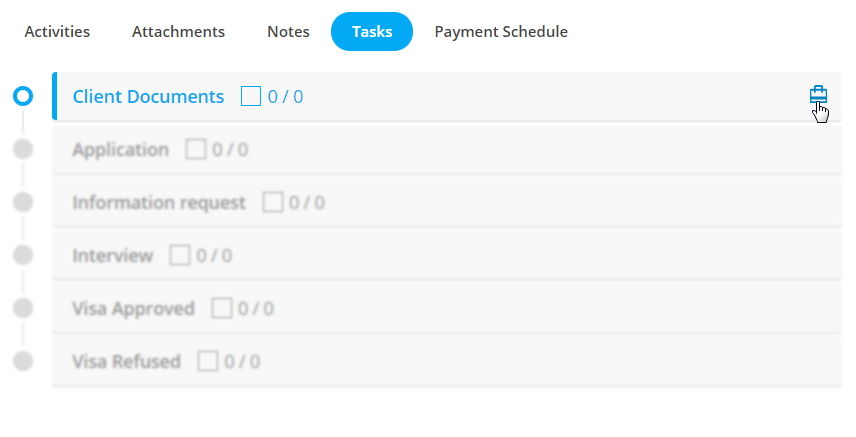 Categories:
Tags: