How to Delete a Custom Field?
---
To delete Mandatory fields, firstly you have to remove the data which consists of that particular field from the Client's, Product's or Partner's list.
For example, you have to delete a mandatory custom field that you created for the Client's form.
Go to Clients from the menu and select the Client which you added using forms with a particular Custom Field.

Step 1 – Click on Edit from the client's personal detail section.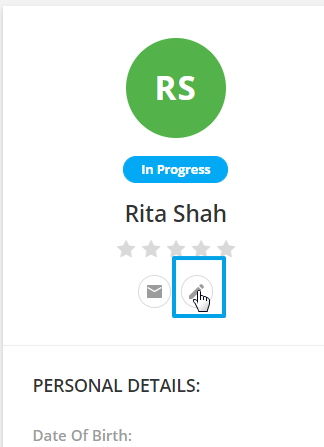 Step 2 – Now, remove the data from the Custom Field and Save.

Step 3 – Go to Settings > Custom Fields Setting. Now in the client's Custom Field list, Click on Actions and Deactivate the Field.
Step 4 – Select the Inactive Tab and click on the Actions of the particular Custom field. A drop-down list will appear and select Delete from the options.

Similarly, To delete a non-mandatory Custom Field, you can directly Deactivate the particular Custom Field.

and Delete it from the Inactive Tab.

Categories:
Tags: