How to Import Partner and Products from Agentcis Database?
---
You can simply import all your partners with their products and even branch offices from our master database.
To do so, follow the given steps.
Step 1- Go to the Services page from the Dashboard.
Step 2 - Click on the Add New button.
Step 3 - Now select the Import from database option.
Step 4- Now, select the Workflow to process the partner's application.

[Note: if the relevant workflow is inactive or missing, you can directly create one from here.]

Step 5 - Select the Partner category, whether it is Education or Insurance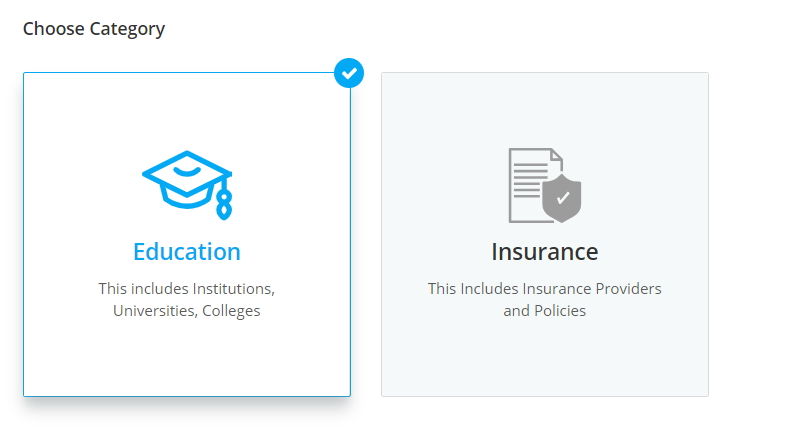 Step 6 - Click on the "Choose Partner and Product" button to proceed.

Step 7- Select the Country where your partner is located.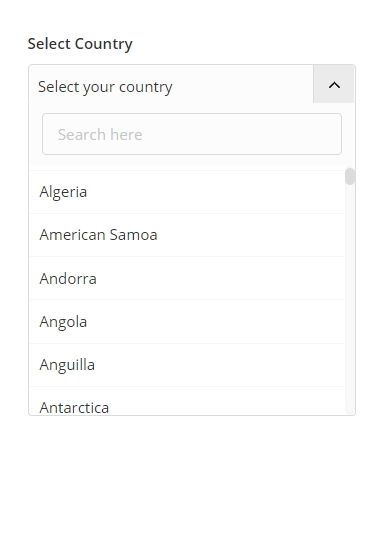 Step 8- Select the partners from the list.
Step 9- Select the Revenue type.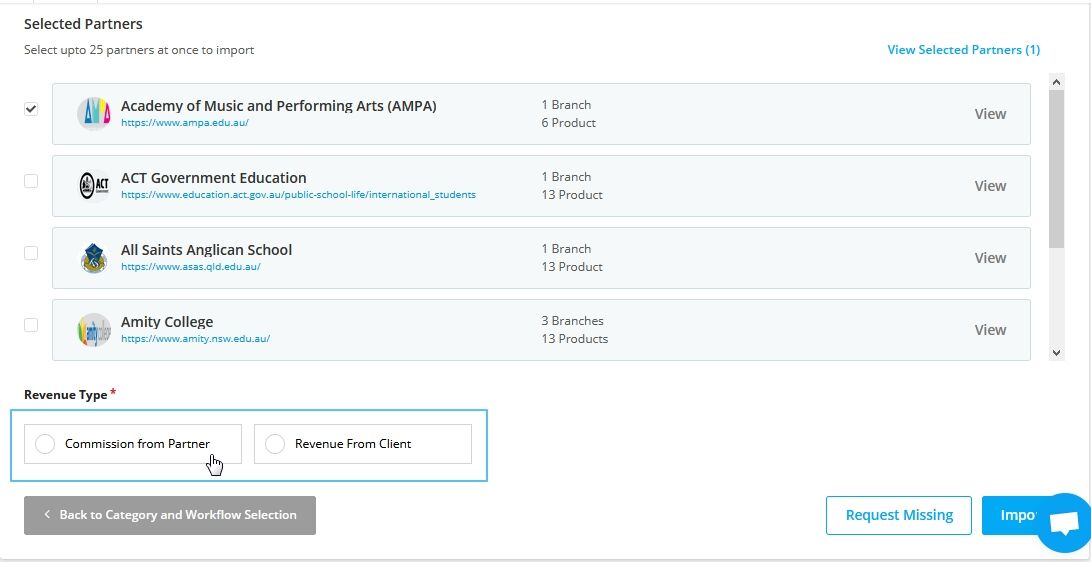 Step 10- Import the Partner.
Categories: