How to inactive Agents?
---
(Note: the Agents can not be deleted)
STEP 1: Go to Agents Tab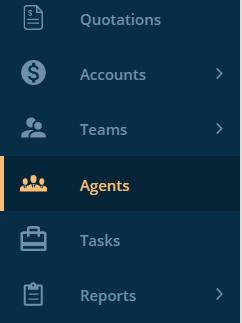 STEP 2: Pick an agent that you would like to inactivate by pressing the dot button on the right.

STEP 3: Once you press the Inactive button, the Agent will be in the Inactive sub-tab section. (Note: the Agents cannot be deleted). If you want to make the Agent active, simply click the dot button to activate it back again.

Categories:
Tags: