How to Set Clients Id Prefix?
---
Clients ID – For the records and future use of data, it is very important for clients to be segregated properly. It is very difficult to identify each client by their names and sometimes they might have matching names where data handling will get confusing. Previously we could add clients Id manually in the system and auto-generated client's id was also provided but was not visible. Now with this feature, you can segregate them more clearly by adding prefixes to your client's id and can search them easily from any part of system. To add a prefix to client's id follow the given steps.
Step 1 – Select Setting button on the top info bar.

Step 2 – Select the General tab.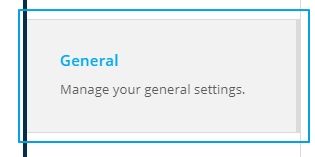 Step 3 – Go to the Others tab.

Step 4 – Select a default ID to use as search criteria.

Step 5 – For internal ID, set a prefix.

Categories: