How to upload Documents in Client Application stages?
---
You can easily upload Documents directly in the Client's Application stage when you require them. Follow the given steps to do so.
Step 1 - Go to the application tab in the client's profile and open the in-progress application.

Step 2 - Now, hover towards the edge of the application stage and click on the Add Document icon.
Step 3 - You can either select Agentcis Document to add the document to the Application stage from another part of the system. Or select Select from device to upload from your computer.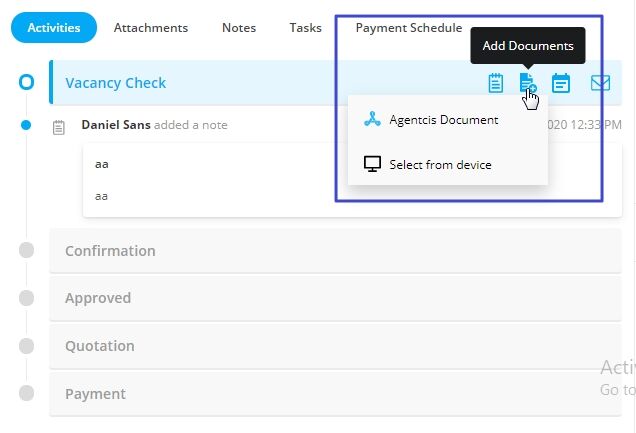 Step 4 - Click on Save.
Categories:
Tags: