How to use First and Second Reminder for dates and for days in the queue?
---
In case of Dates, the system will send an Email Notification to the User on the First Reminder date which you can set manually from Notification Setting and again, sends another Email Notification a few days later which you can set manually too on conditions like, Application Start Date Approaching, Application End Date Approaching, Visa Expiry Date is Approaching, Appointment Approaching, Task is Due for, and Todo invoice is due for.
In the case of Days of Queue, conditions are, A Lead is in queue For, An Application is in the queue for, and An Unpaid Invoice is in queue for.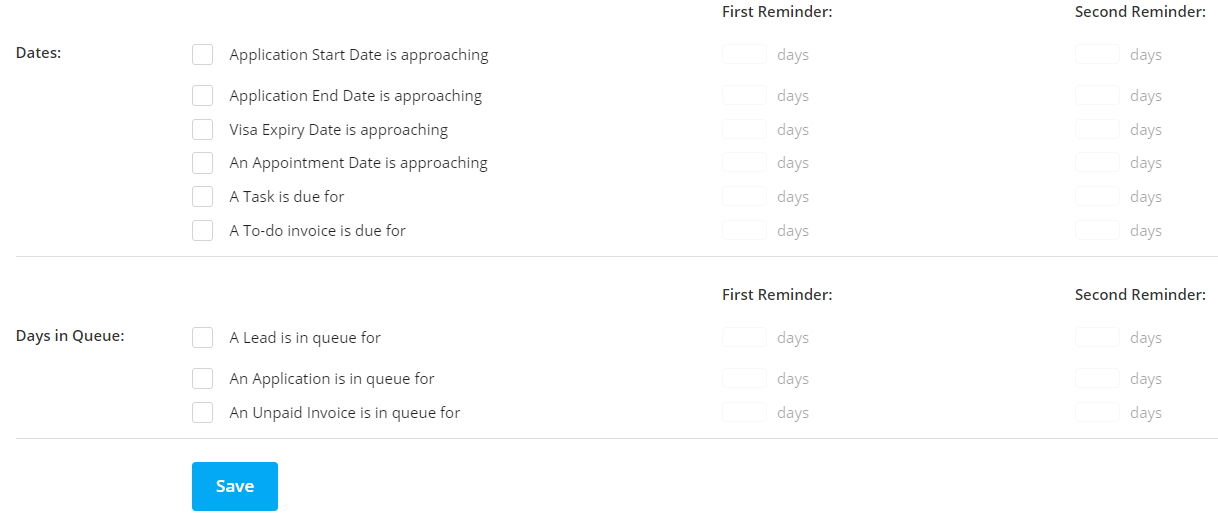 Categories:
Tags: