If I have to stop the Application process, how can I do that?
---
This feature is available only to users who have access to the application.
To stop the Application process you have to follow few steps.
Step 1– Open the Application from client's profile.
Step 2– Click on the Discontinue button on the page.

Then, you will have to add reasons for discontinuing the Application and your Application will be successfully stopped.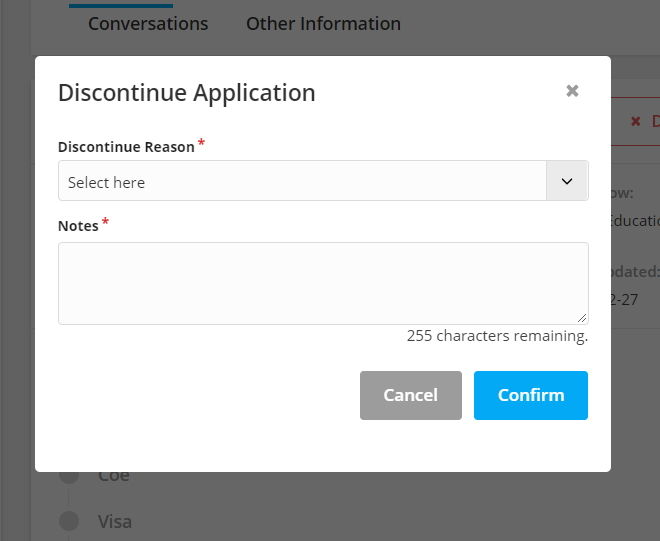 Categories:
Tags: