Match and Auto-Sync Partners and Products
---
No more worrying about keeping your partners and product details up to date. Just enable the match and auto-sync feature and relax. This feature will automatically match manually added data with Agentcis master database and upgrade it for you.
To enable Match and Auto-Sync in Partner and Product, please follow the given steps:
Step 1: First go to the Partners list page from the Side Navigation Bar.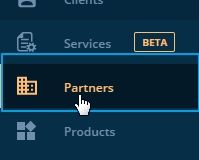 Step 2: Select the existing Partner you want to Match with the Master Database.

Step 3: Above the Partner's picture, turn the Auto-Sync toggle to ON.
Step 4: Select the Partner from the Master Database to be matched with.

Step 5: Select the Branches to match.


Step 6: Now select the Products to be matched. You can select to Sync the fees of the Products as well.

Step 7 : Now, select the Revenue Type.

Step 8 : Click on Sync Now.

Categories: