Migrating from Old Automation to New Advanced Automation
---
Automation is now easier than ever before. Our new Advanced Automation includes 16 trigger options, where you can automate emails, SMS, or tasks - relating to contacts, applications, and Interested Services.
Update: The removal of the old automation feature has been extended to December 15th, 2021 and will be no longer accessible after that date.
We kindly request you to migrate your old automation to the new advanced automation. We apologize for any inconvenience caused.
Please keep reading to learn how to create advanced automation. Reach out to Agentcis Support if you face any problems!
Thank you for your continued support,
Agentcis Team.
To create a new Advanced Automation:
Step 1: Go to the Settings page and select Advanced Automation Settings. You will need permission to access Automation from your Admin if Automation Setting is not listed.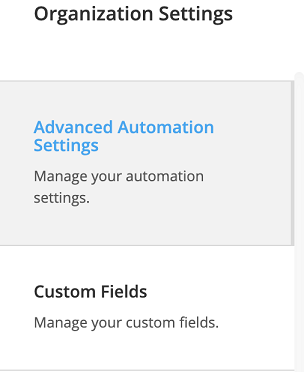 Step 2: Click on the Add button

Step 3: Complete Automation Details
Fill in the automation name, naming your automation which will help you recognize your automation in the future.
Then select the office where you want this automation to run. You can only select one office for one automation. If you want to create similar
automation for multiple offices, you will be able to duplicate the automation from the Automation list.
The automaton will be saved as Draft, but will not run properly unless you have properly set up triggers, conditions, and actions.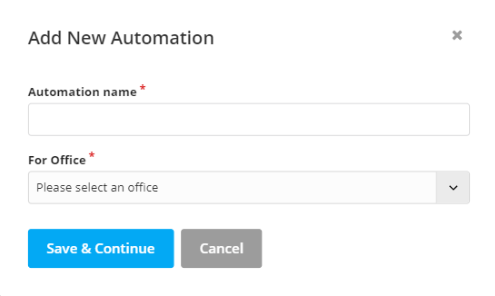 Step 4: Choose the right trigger
In Agentcis, we have provided various triggers related to the clients and applications. Each trigger is the start of automation and automatically runs when those triggers are activated. Simply select a trigger from the given list to get started.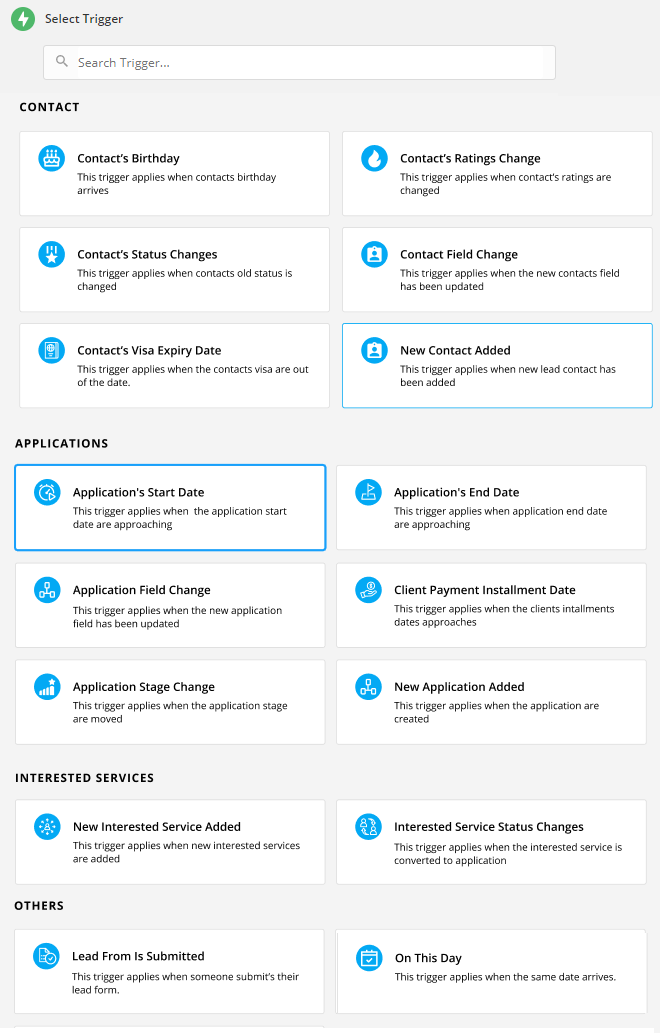 For example,
When you want to send a birthday email or message to your contact, you need to select the Contact's Birthday trigger. (This is a date-based trigger)
When you want to create a list of tasks on the offer letter stage of the application, you need to select the Application Stage change trigger. (This is action based trigger)
Step 5: Finalize your trigger and save.
Each trigger has certain fields that need to be defined to activate the trigger. You will be able to see further details on each trigger, once it's selected.
If the trigger is date-based, the further information would be whether to perform the action on the same day as the trigger date or on an earlier date.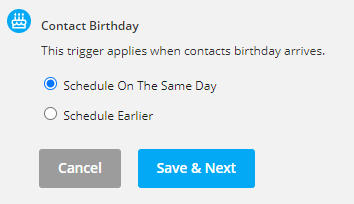 If the trigger is action-based the further information would be the event of the action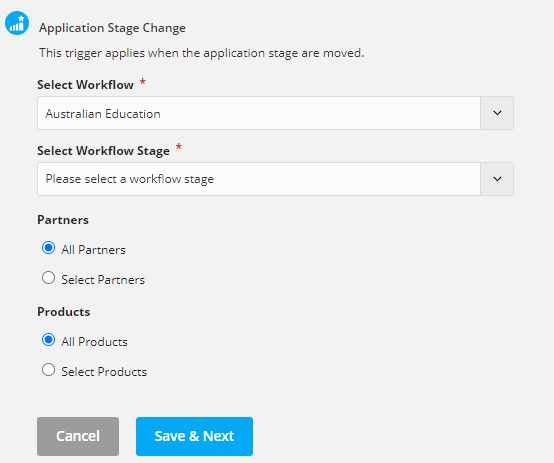 Simply finalize those fields and click save.
Click here to get more information about triggers.
Step 6: Select a condition (if any).
The conditions are used in Automation to filter the results that come from the trigger. Conditions are not compulsory but can help you to function your automation properly.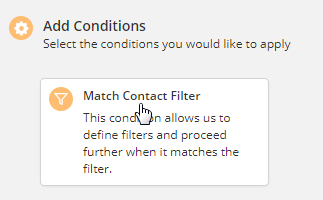 For example,
If you would like to send the birthday wishes only to the clients of a particular Assignee, you can select the Assignee from the condition filter.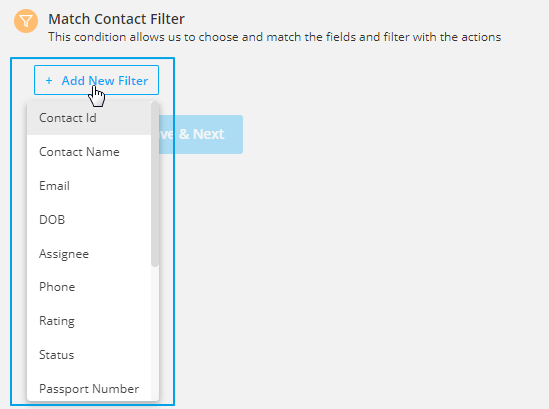 Click here to get more information about conditions.
Step 7: Select a delay action, if you want to wait for some time before the action is triggered.
Delay can come useful when you want to set a series of emails or SMS to be sent in a certain interval of time after the trigger is activated and conditions are met.

For example, you want to send an email 5 hours after a client's birthday. Here, you can select to send the birthday email 5 hours after they have submitted the form.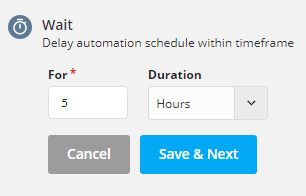 Note: To delay a certain action, the delay option has to be selected before the action.
Step 8: Select an action you would like to perform.
The automation is incomplete without Actions. The trigger will activate certain functions and provide results, conditions then filter those results, and finally, actions will be performed in those results. In Agentcis, we have 4 actions provided - creating a Task for your users, sending an Email, sending an SMS, and setting a delay for the next step by some time.
Click here to get more information about actions.
For Example,
If you would like to send birthday wishes to your clients, you can select Send New Email in action.
Additional Steps: You can keep adding further conditions and actions for the same trigger in the same automation.
Final Step: Click on the Update button. Select Active to make the automation work.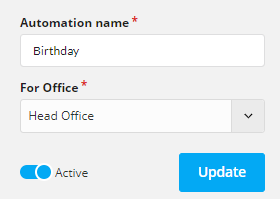 You can check the visual flow of the automation on the left side. You can use this flow to delete or add an action or a condition.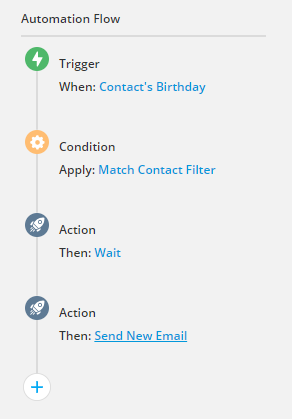 Note: The automation feature is available only in our Premium plan.
Categories: