Office Check-in Settings
---
You can now set Visit Purpose, Comments, and Assignees mandatory for Office Check-Ins so that you don't miss to collect their details.
Step 1: Go to settings from the top info bar.

Step 2: Select Office Check-In.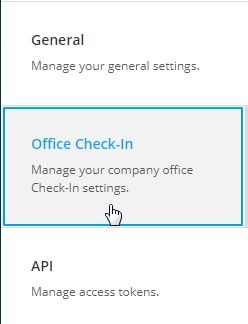 Step 3: Select the branch office.

Step 4: Select different situations for which the Visit purpose and/or Comments are to be made mandatory.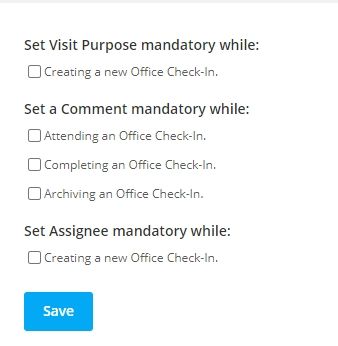 Categories:
Tags: