Office Check-in
---
Office Check-in is a feature that helps agents keep track of all information when clients visit their office, the need of this feature is important as agents can manage each meeting more efficiently. In order to manage Office Check-in, you need to:
Click Office Check-in on the right-side navigation bar then you will see 5 different lists of a check-in including Waiting, Attending, Completed, All, and Archived. Each list also contains ID, Date, Start time, Contact type, and Visit purpose so that you can have an overall idea of each Office Check-in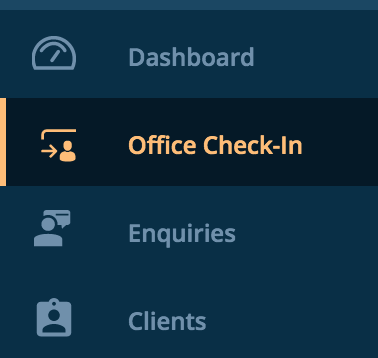 How to Add and Attend an Office Check-in?
Step 1: Click Add Check-in at the top right corner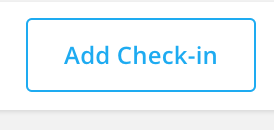 Step 2: A pop-up window appears to fill in necessary information including Contact, Visit Purpose, and Check-in Assignee.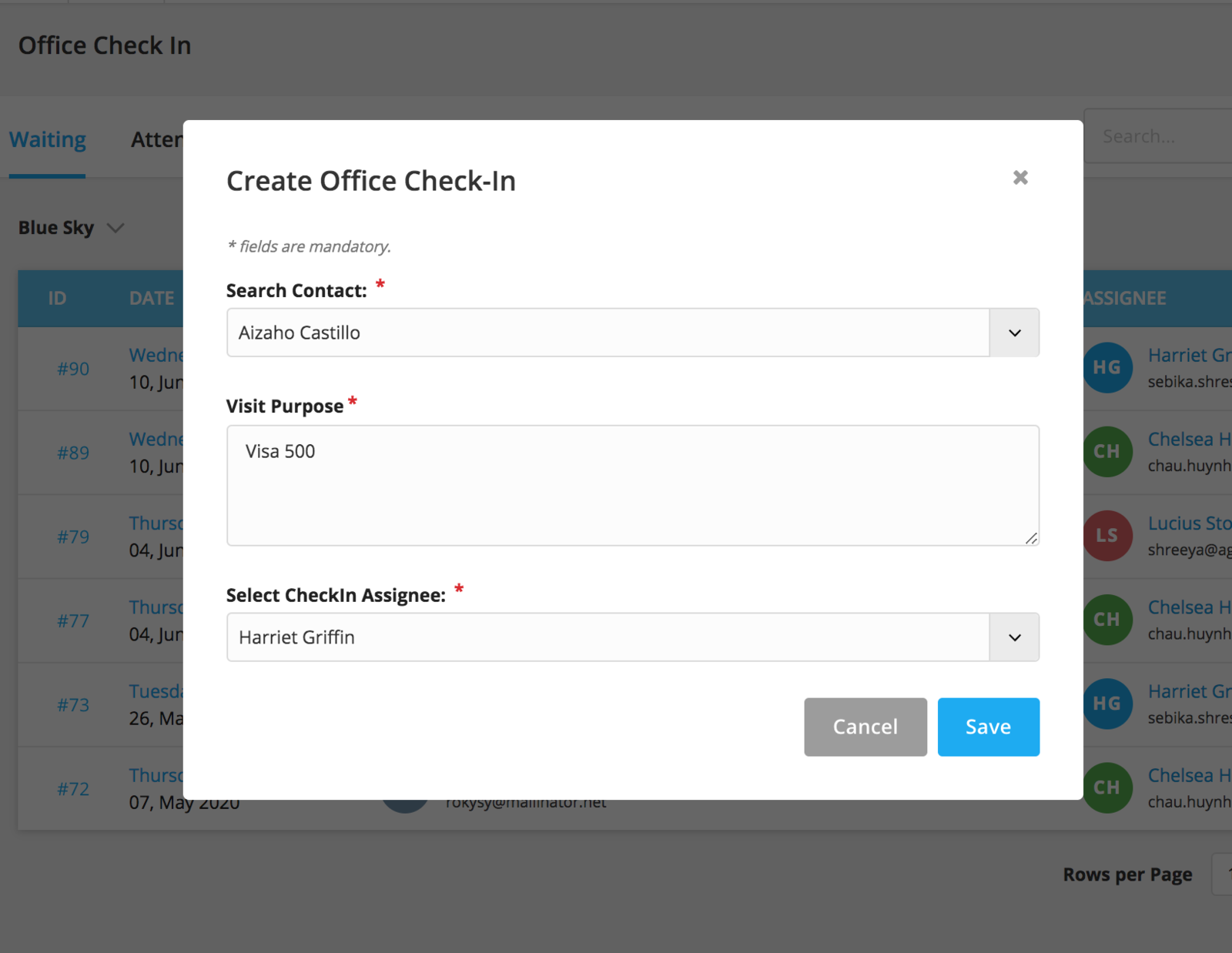 Step 3: Click Save

Step 4: Go back to the Waiting list click on the ID of the Check-in

Then you will see a window popped up on the right side which demonstrates more details about the check-in and Attending Session Button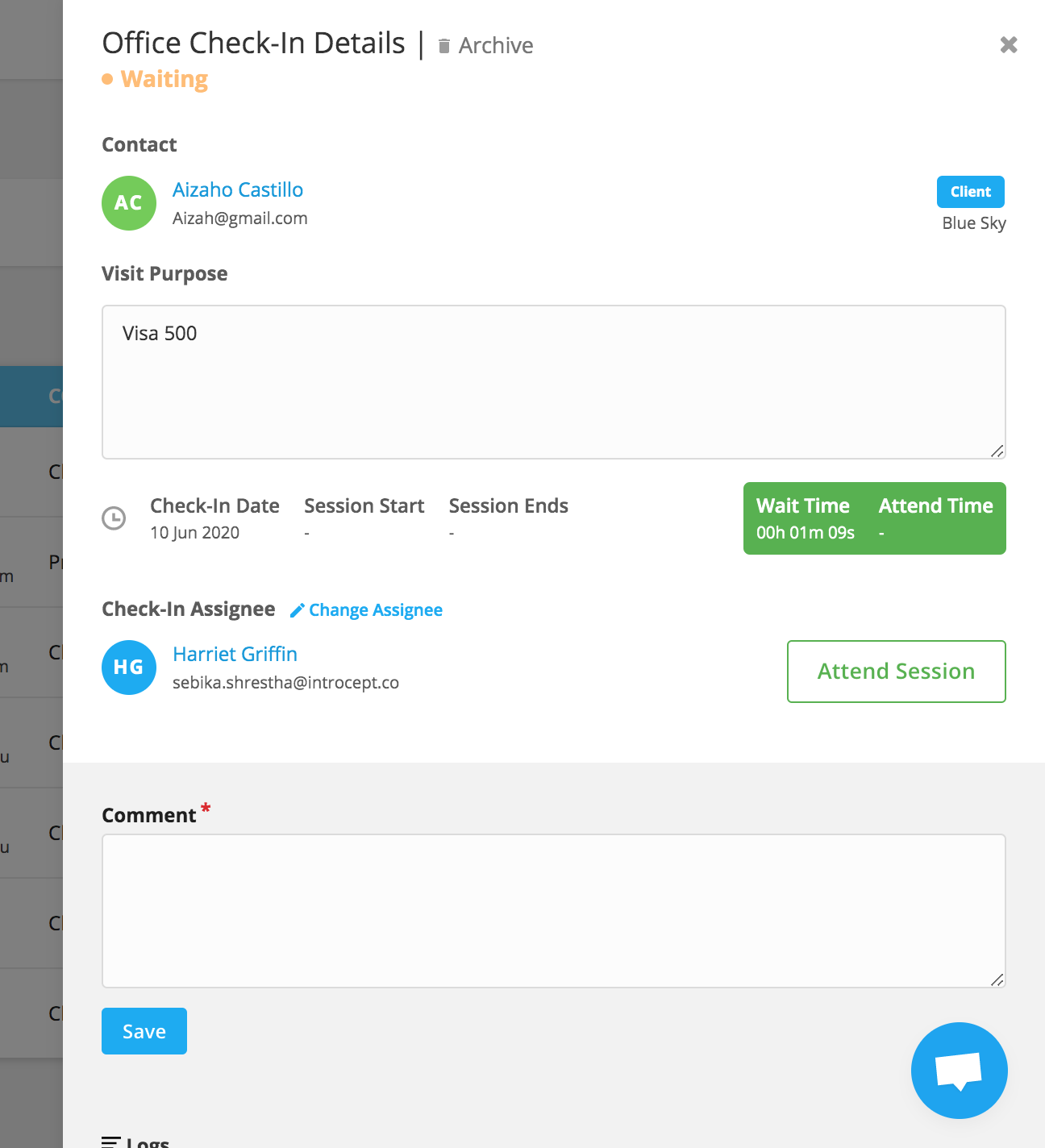 Step 5: Click Attend Session to attend the meeting, the Check-in will be automatically moved from the Waiting list to the Attending list.

Categories:
Tags: