Setting up bits and pieces
---
There are many settings options in Agentcis to help you set up the system according to your company's requirements. But here, we will only look into the important ones.
Company Email Settings
Step 1 - Click on the Settings" button at the top info bar.

Step 2 - Select the Preference settings option.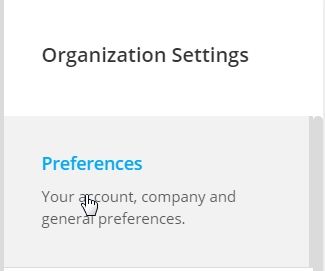 Step 3 - Set the company's details like company logo, company name, email, phone, fax, and website.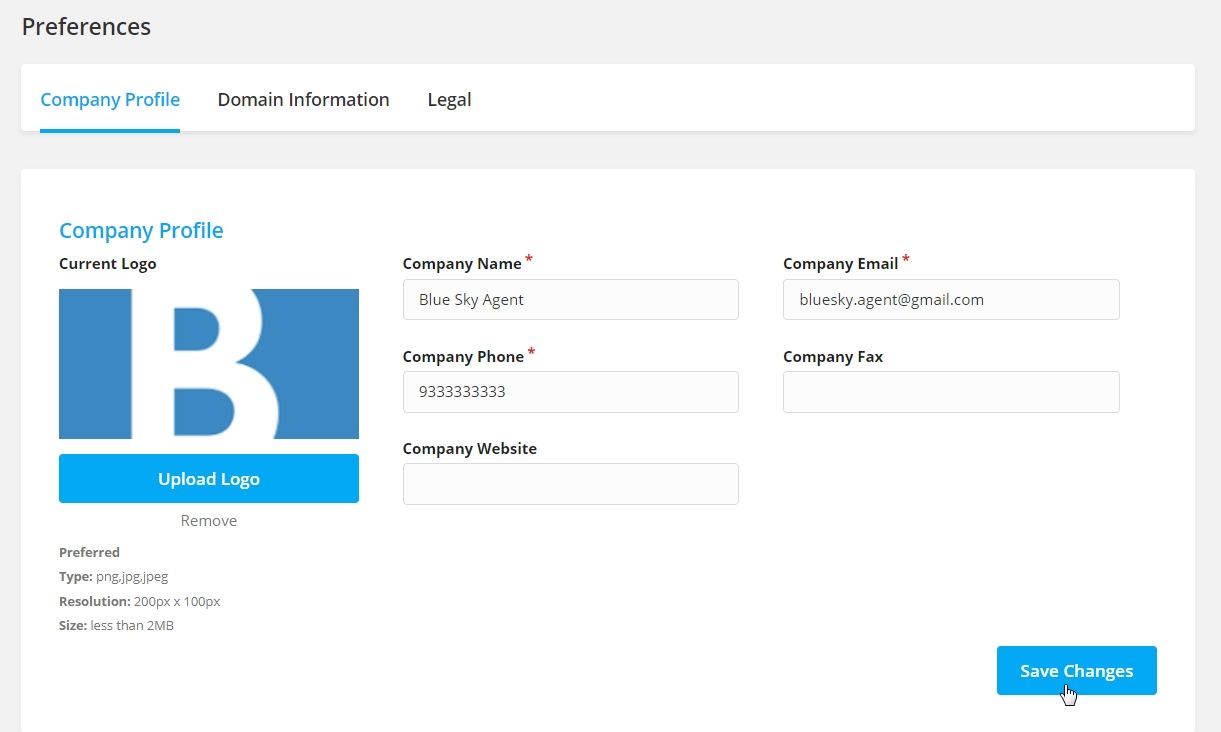 Step 4 - To set up the company email go to the Email settings section.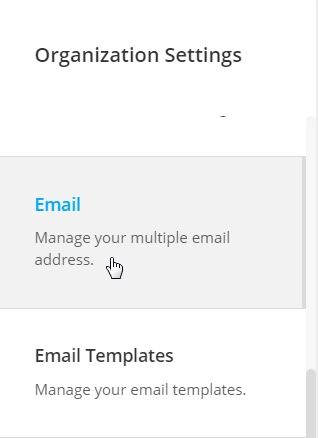 Step 5 - Here, you can add multiple email addresses that can be used while composing an email. Click on the Add button.
Step 6 - Fill in the Company Email details like the Email Id, User Sharing, and Email Signature.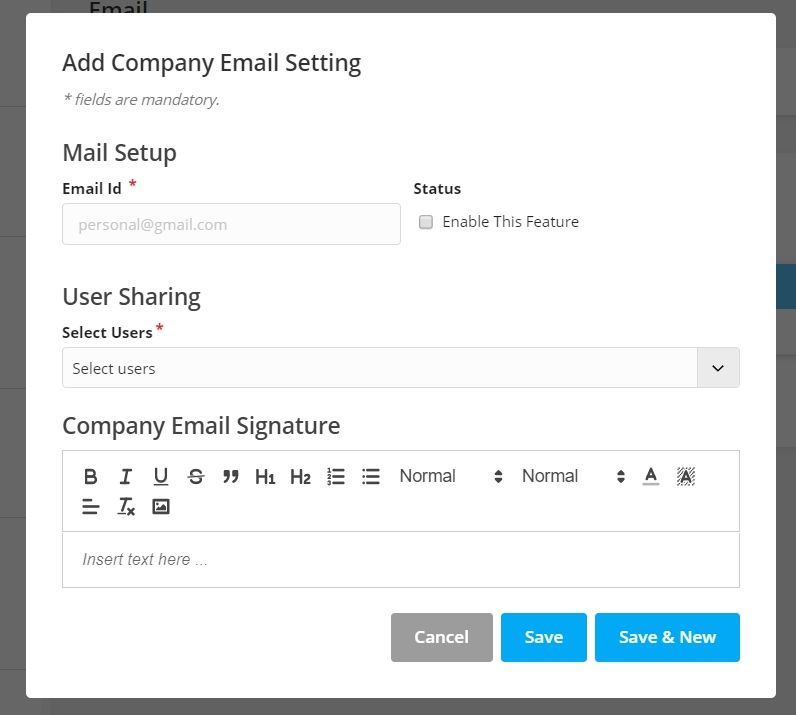 Step 7 - Click on Save.
Email Template
You can also add email templates to use in the future while composing an email from the Email Template option.
Step 1 - Go to Email Templates from Settings.
Step 2 - Click on the Add button and create a new email template or click on the Edit option and make changes to the existing email template.

Accounts Settings
Go to Accounts from Settings.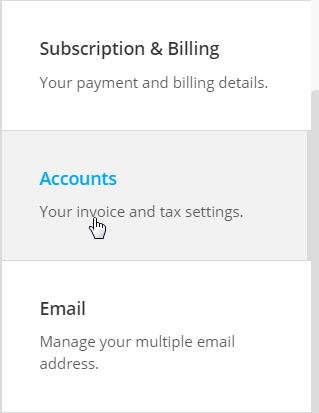 It is possible to set Branch-Wise, Business Registration Number, Multiple Payment Details, and Multiple Tax Code which will appear in the Invoice PDF created from Agentcis.
Step 1 - Select the office where you want to add details from the drop-down list.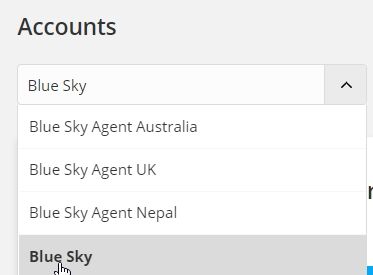 Step 2 - Type in the Business Registration Number and click Save.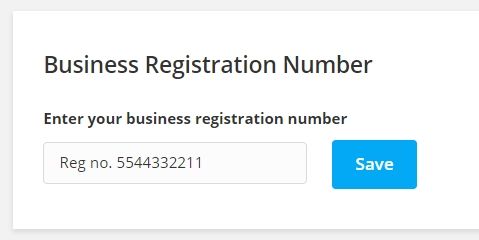 Step 3 - On Manual Payment Details click on the Add button.

Step 4 - Payment Option Name, for example, Bank Name. Then Payment Details Content like bank account details and selects the invoice type where you want to add payment option by default when you create one. Save the information.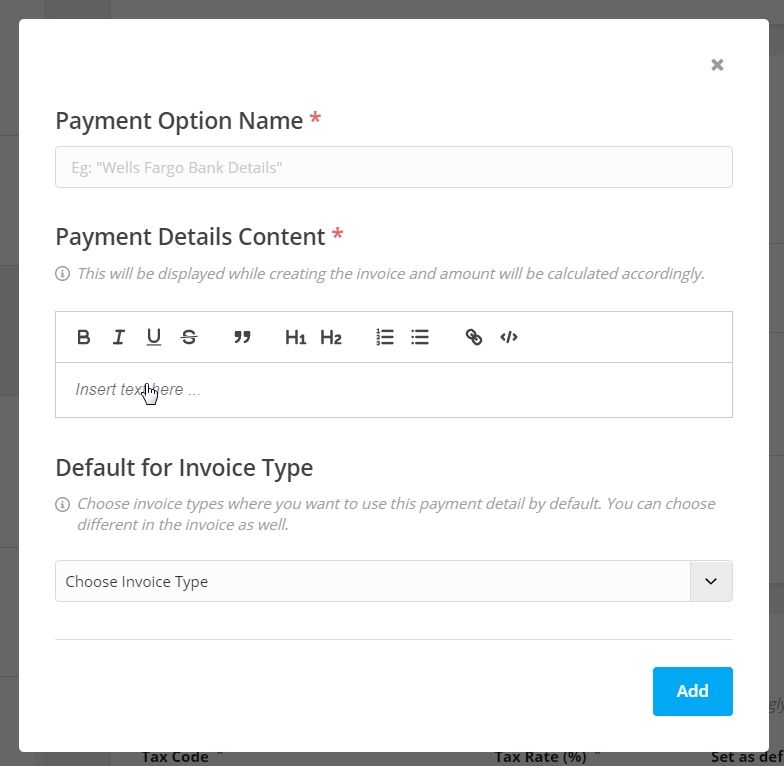 Step 5 - Now, you can add Tax codes from the Tax code section. Here you can add up to 5 tax codes and set one as default.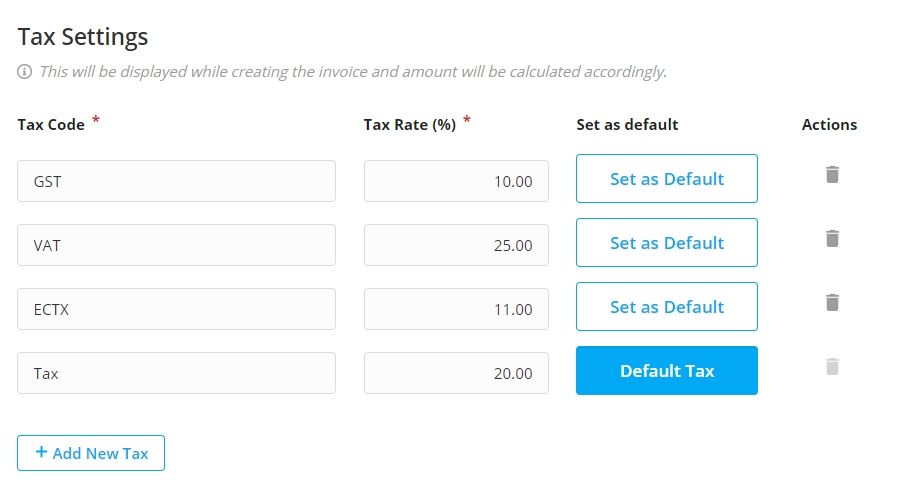 Categories:
Tags: