To Archive Demo Task
---
Step 1 - Select the Task option from the side navigation bar.

Step 2 - You need to select the Assigned To Me option from the dropdown menu and you will see the Demo tasks.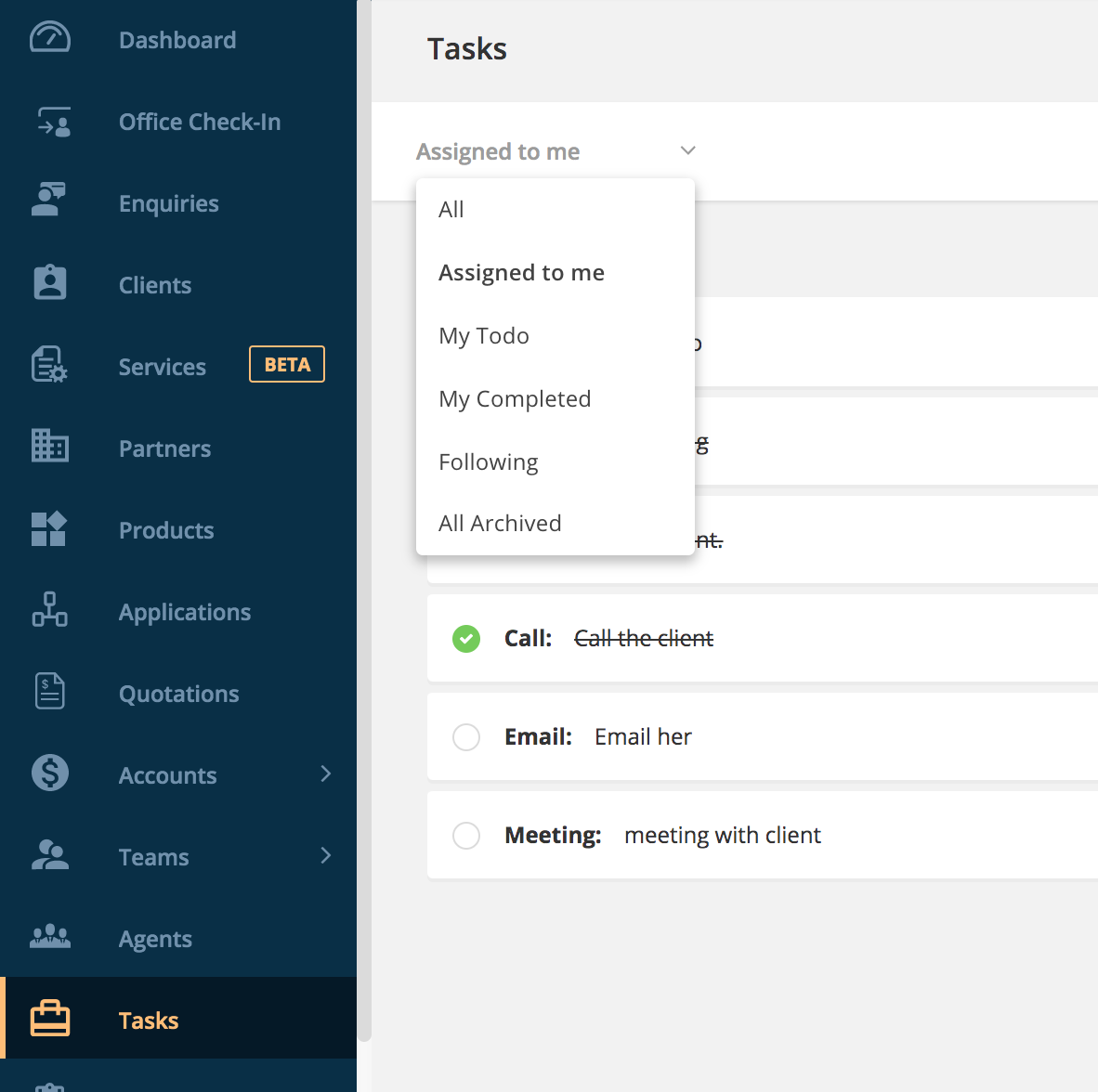 Step 3 - Click on the task and a pop-up form appears.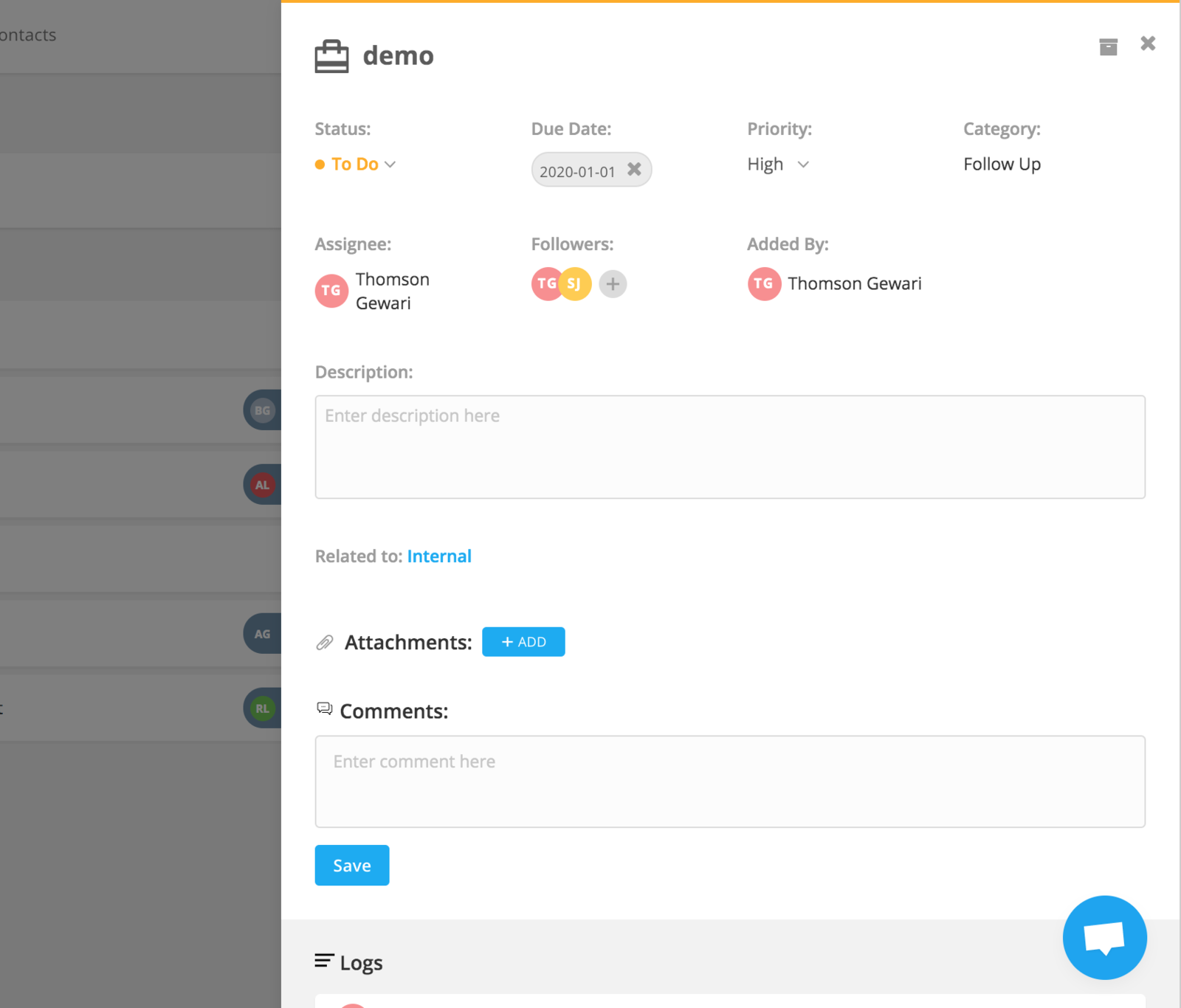 Step 4 - Click on the drawer symbol on the top right corner to archive the demo task.

Step 5 - After clicking on the drawer symbol, you will receive a message to notify the task has been archived.

Categories:
Tags: