Version 4.12.1 R3
---
KPI
Agentcis will now help you measure the performance of your team members with our new Key Performance Indicator (KPI) feature. You will be able to track their performance and encourage them to do better.
You have to set the target for your user to measure their KPI so, follow the given steps to add KPI in user's profile.
Step 1- Go to the Team option and select the Users option.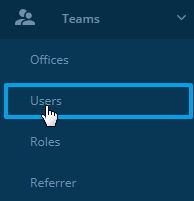 Step 2- Open your User's profile.
Step 3- Click on the KPI Tab
Step 4- Now, click on the "Add New KPI" button.

Step 5- Type in the KPI title. For example, Michele's Target.

Step 6- Select the Target Parameter from the given options.

Step 7- Select the time-frequency to record the KPI. You have two options, "In certain period" and "Monthly"

Step 8- Now, select the duration to record the target achievement.
Step 9- Select the currency type and target value.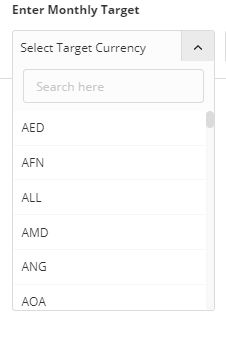 Step 10- Set the target value.

Step 11- Now save the KPI

The results will be displayed in the KPI tab of the respective user's profile in a graphical way as shown below.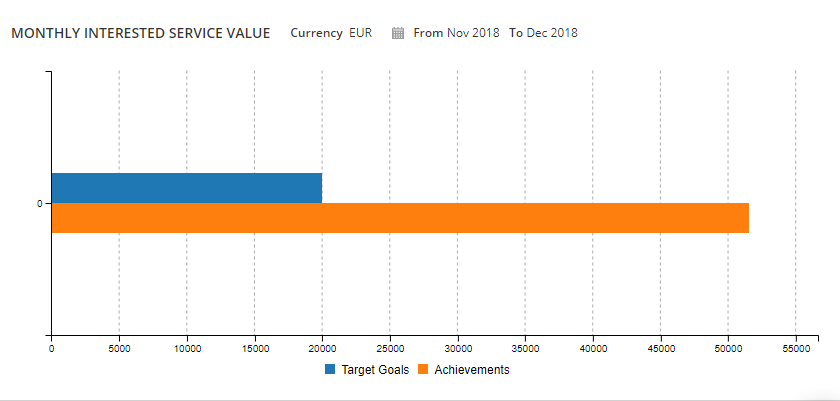 Set a default ID to search a contact in Agentcis.
This feature makes finding clients in the system much easier. Just follow the given steps to set the ID and search clients quicker than ever.
There are two IDs for identifying and searching clients in Agentcis.
Internal ID - It is a system-generated Id for Clients
Client ID - As every company has its unique way of recording data, so client ID is manually set by the user while setting or editing the client's personal details.
You can set one of these IDs as default to search your client using the global search feature in Agentcis. To do so, follow the given steps.
Step 1- Click on the setting button at top info bar and select the General Setting option.
Step 2- You can see two radio buttons to select the type of ID in the "Choose default ID to use as search criteria" section.
Step 3- Select the ID type.
Step 4- Save the changes.
Categories: