Version 5.12.3
---
Here we are with an exciting upgrade in our Service Page. You can now easily Compare up to five services, according to their details side by side. Services like courses and institutions can be searched and compared. Select the best-suited service and directly add them as your client's application or interested service from the compare list itself.
Step 1 - Go to Service Page from the side navigation bar.

Step 2 - Add your service keyword. For example "Business"

Step 3 - Click on the Add to Compare list button from the list for services.
Step 4 - Open the Compare list.

Step 5 - Click on Compare Now option.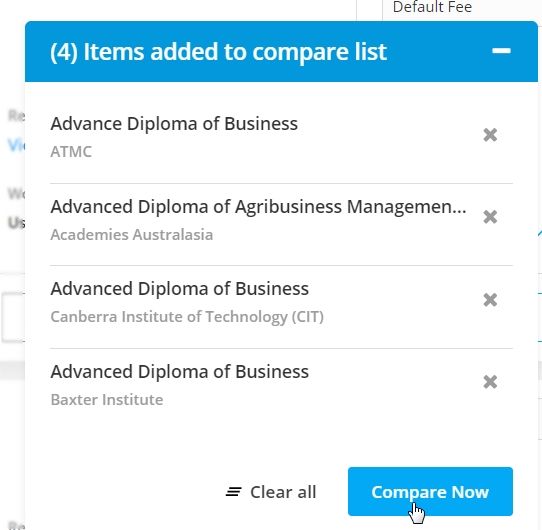 Step 6 - You can now see the product details side by side.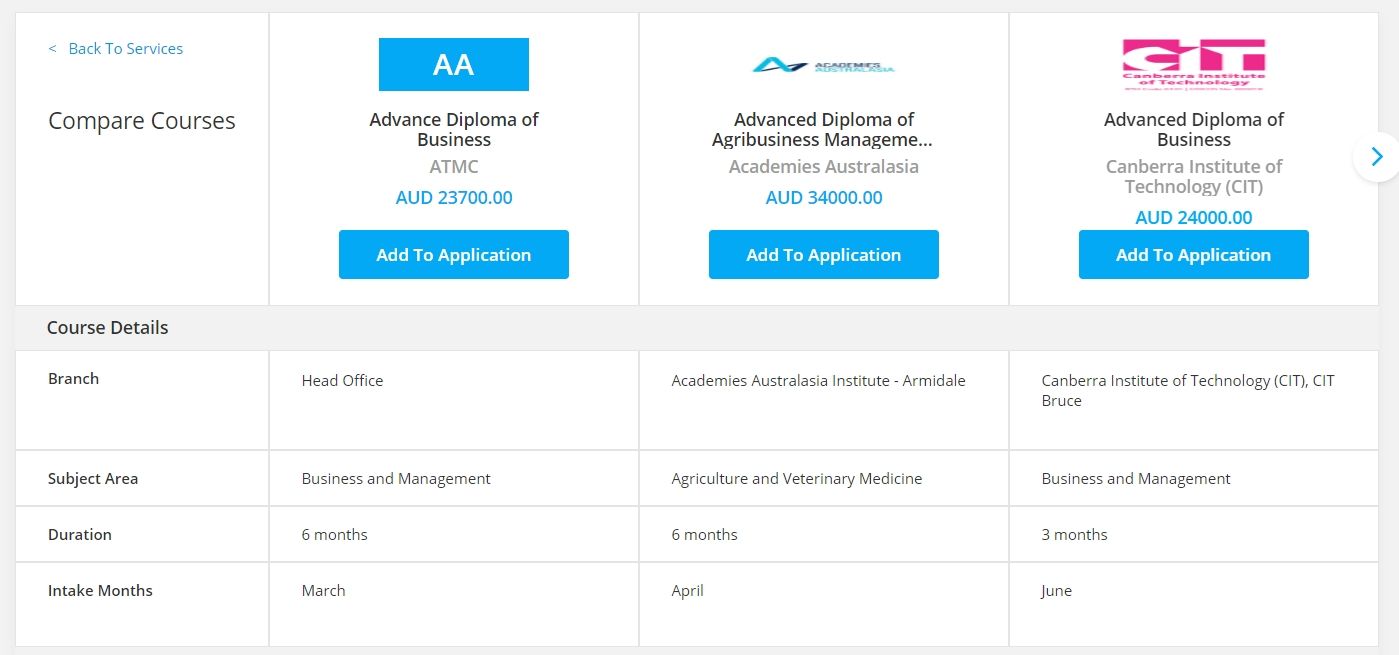 Categories: