Version 5.9.4 - r1
---
Services(beta)
Step 1 - Go to Services from the side navigation bar.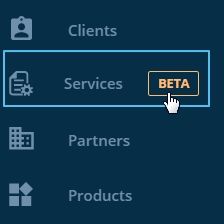 Step 2 – Select the required option from the Search for dropdown.

Step 3 – Type in the Institution or Course name and click on the Search button.

Step 4 – The associated options will appear for you to explore and choose from.
Step 5 – To turn into an Application or Interested Service, click on the respective button.

Categories: