Version 7.1.3
---
Select the Revenue Type while Importing Partners from the Database
While importing Partners from the Agentcis Database, there is an option to select the revenue type as either "Revenue from Client" or "Commission from Partner". This saves you the time to edit each Partner to specify their revenue type.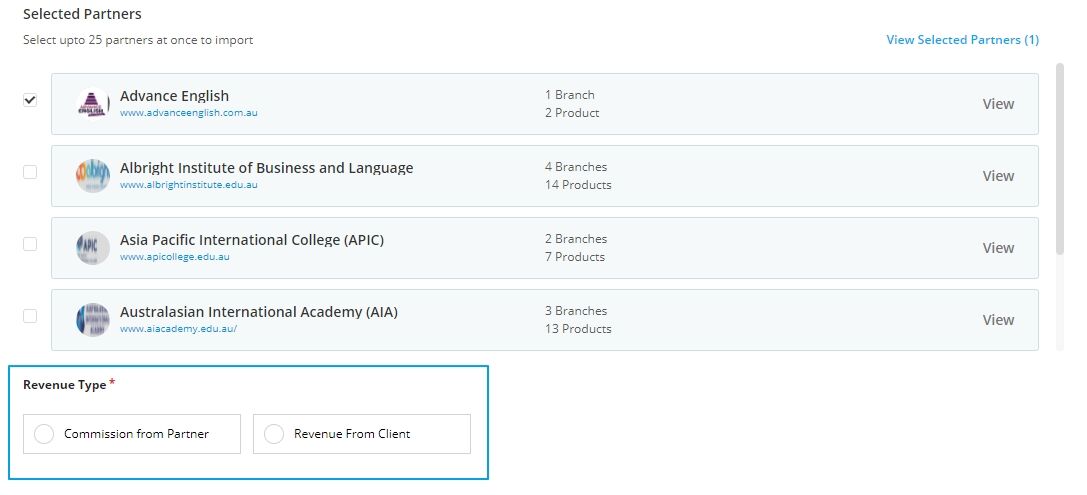 Edit Revenue Type of Auto - Synced Products
Even if a Product is auto-synced to Agentcis Database, you can change their revenue type according to your requirement. This change will also be reflected in the Fees of the Product.

Date Input Improvement
The selected date format for your system is now visible throughout the system i.e while adding or editing contacts, invoices, tasks, etc.
Categories: