Version 7.2.2 r2
---
Enhanced Payment Receipt
The system now helps you to create, view, and email receipts in the Payment list so that you can provide payment receipts to customers if needed.
Step - Go to Accounts >> Payments.
Step - Click on the** View Receipt** button.
Step - Here, you can select either View Receipt or Email Receipt.

You can also send the receipt PDF from the Invoice list as well as the detail page while making a payment to save your time and effort.
While making the payment, the pop-up dialogue will have a Save & Send Receipt button.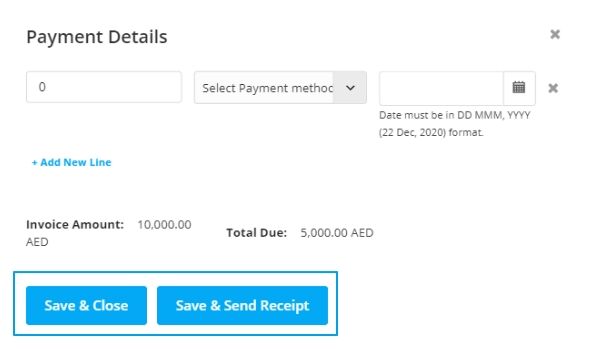 Categories: