Version 7.8.1 r1
Enhancement in Workflow Settings
---
Enhancement in Workflow Settings
See the workflows only associated with your branch office, avoiding the confusion and mistake of selecting the wrong workflow while adding Interested Services, Partners, Applications and importing partners and clients from the CSV files.
To use this new feature, you will have to either add a new workflow or edit an existing workflow.
Step 1: Go to Settings.

Step 2: Go to Workflows.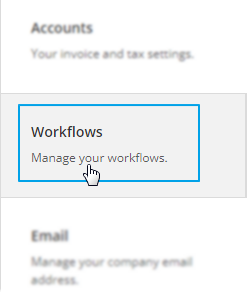 Step 3: Either create a new workflow by clicking on the Add button or edit a workflow by clicking on the Edit option.

Step 4: In the edit or the add workflow page, you can see the Accessible Offices option. Here you can select which offices can access these workflows.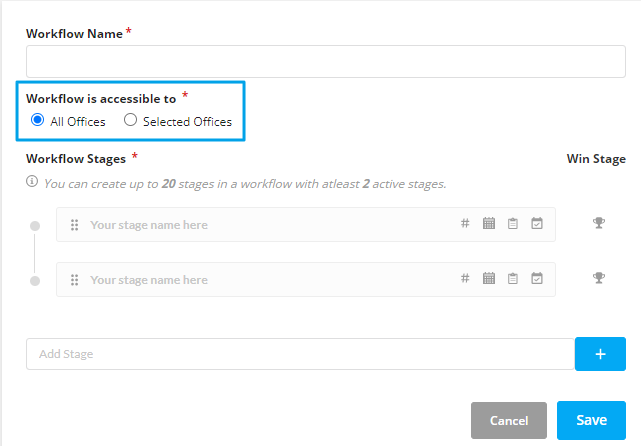 Categories: