What is KPI and how to create one?
KPI
---
KPI is a feature in Agentcis which will help you set target and track the performance of your team. (This feature is only available to owner, please ask your authorities for the permission.)
KPI depends on the parameters that you select for the user and the parameters are,
Sum of added interested service value - this is the sum of estimated sales forecast of client's interested service.
Sum of Application Value - this is the sum of client application's sales forecast.
Sum of win Application value - this is the sum of client's application ratios.
Sum of lost Application Value - this is the sum of client's applications which has been discontinued.
Now, you have to set a target deadline to meet and here we have two frequency.
Certain Period \- In this option, you can set weekly, monthly or yearly target deadlines.
Monthly - select this frequency to set monthly target deadline for your user. You can also add multiple KPI target frequency but you cannot use the same currency type.
As we have understood what are parameters and frequency, let's create a KPI for a user.
Please follow the steps below.
Step 1- Go to the Team option and select Users option.
Step 2- Open your User's profile.

Step 3- Click on the KPI Tab

Step 4- Now, click on the "**Add New KPI**" button.

Step 5- Type in KPI title. For example, Michele's Target.
Step 6- Select the Target Parameter from given options.

Step 7- Select the time frequency to record the KPI. You have two options, "In certain period" and "Monthly"
Step 8- Now, select the duration to record target achievement.
Step 9- Select the currency type and target value.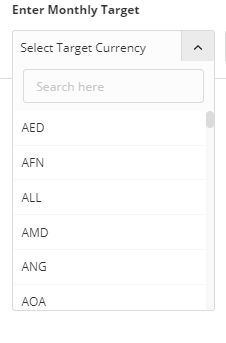 Step 10- Set the target value.
Step 11- Now save the KPI

All the KPI results are displayed in the user's profile in a graph as shown in the image below.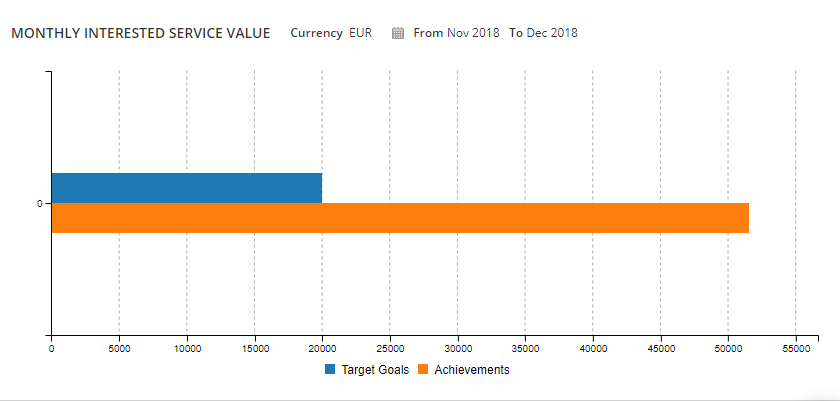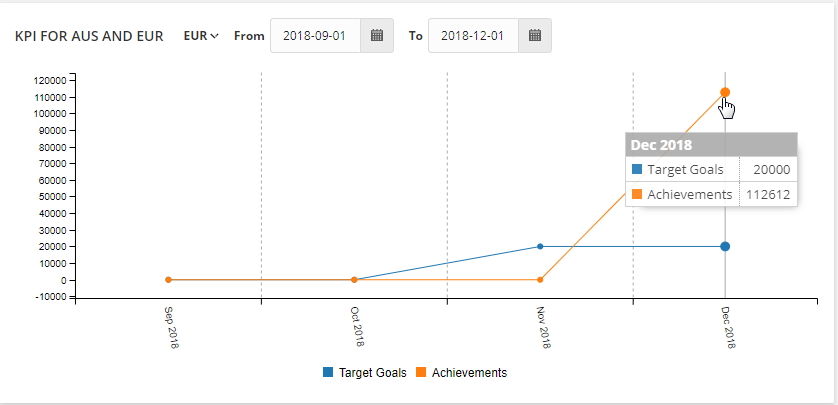 Categories:
Tags: