What is Start & End Date in Client Application page? How to update it?
---
The start and end dates are listed on client's COE. The dates range expected to complete client's course are known as start and end dates. Which you can track on client's application detail page to follow up with them in future and provide further services they might require after their courses are over.
For example, Client's Bachelor of Nursing starts on 15 July 2018 and ends on 30 June 2020. Similarly, in the case of other applications, you can enter the start and end date of Visa, Insurance Policy and so on.
To add the start and end date in client's application detail page follow the given steps.
Step 1 - Open the application you require to add Start and end date to.

Step 2 - Click on Start and End fields the dates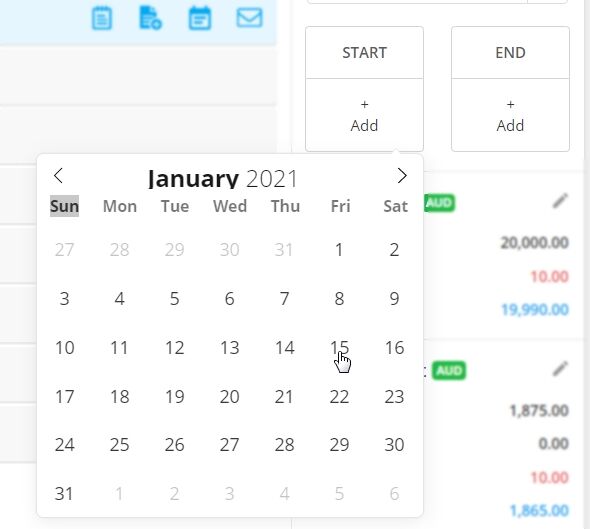 Step 3 - The dates will be saved automatically after you select them from calendar.
Categories:
Tags: